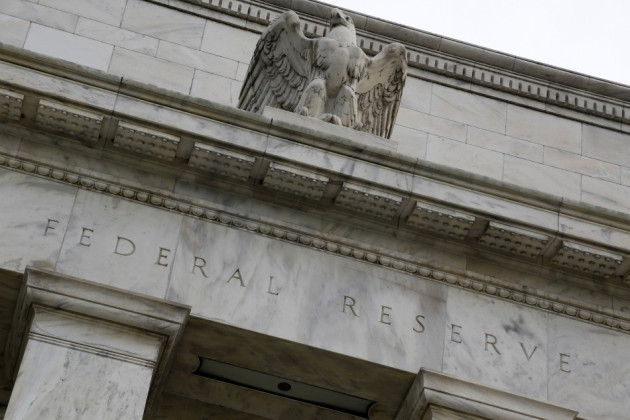 The US central bank has kept its massive asset buyback programme unchanged as widely expected by the markets, citing weak growth conditions in the world's largest economy.
The US Federal Reserve's policy-setting Federal Open Market Committee (FOMC) also said that the country's fiscal policies are denting growth prospects, pointing to the political impasse earlier in October that shut down many government operations for 16 days.
It is the second time the US Fed has postponed tapering of its $85bn (£53bn, €62bn) per month bond-repurchasing, after giving clues about its possibility.
"The committee decided to await more evidence that progress will be sustained before adjusting the pace of its purchases," it said in a statement.
"Accordingly, the committee decided to continue purchasing additional agency mortgage-backed securities at a pace of $40 billion per month and longer-term Treasury securities at a pace of $45 billion per month."
Without openly referring to the partial government shutdown, the Fed criticised government policies, saying "fiscal policy is restraining economic growth".
The central bank committee said that economic activity expanded at a moderate pace, adding that unemployment remains at elevated levels despite some improvement in the job market.
Besides, the recovery in the housing sector has slowed down recently, although household spending has improved. The committee said inflation has been running below its long-term objective.
Better Outlook
"The committee sees the downside risks to the outlook for the economy and the labour market as having diminished, on net, since last fall," it said.
While inflation stays below its 2% target, posing risks to economic growth, the Fed expects that the rate will move back toward its objective over the medium term.
"With appropriate policy accommodation, economic growth will pick up from its recent pace and the unemployment rate will gradually decline toward levels the Committee judges consistent with its dual mandate [to foster labour growth and maintain price stability.]"
It also decided to keep interest rates at their near-zero levels as long as the unemployment rate stays above 6.5%. The US has a jobless rate of 7.2% at present, according to latest official figures.