Roger Federer took to social media to congratulate Rafael Nadal on the first anniversary of his academy in Mallorca.
The Swiss ace was the guest of honour when the Rafael Nadal Tennis Academy opened its doors last October, but the two longtime rivals could not put on an exhibition as they were both sidelined with injury.
The duo ended their season early due to knee and wrist injury and questions about their future in the game were raised during their absence. Federer and Nadal, however, have turned back the clock and have gone on to win six titles each in 2017, including sharing the four Grand Slams between them.
The 36-year-old has hinted that their meeting at the academy might have played a role in their successes this season. Federer also hoped that he can return to the academy and draw inspiration from the junior players.
"They've worked incredibly hard to make this possible and you've now got one of the premier academies around the world. I'm happy I was there in person with Rafa himself to open the academy and had a great time," Federer said, as quoted by the Express.
"I don't think Rafa nor myself thought we were going to have the year we had but maybe it all started after the Rafael Nadal Academy so I hope I get an invitation there soon again so I can get inspired with all the juniors and seeing the academy up and running," he explained.
"I would love to come back so I'm waiting for the invitation," the Swiss ace concluded.
Nadal was quick to respond to Federer's message and thanked his longtime rival for the compliments. He also extended an open invitation for the 19-time men's Grand Slam winner to return at any time and consider the academy his home.
The Spaniard, however, jokingly added a warning to Federer, stating that his invitation will be rescinded if he continues to play as well as he is. Nadal has faced the Swiss star on four occasions this season and lost on all occasions, with the latest being at the finals of the Shanghai Masters.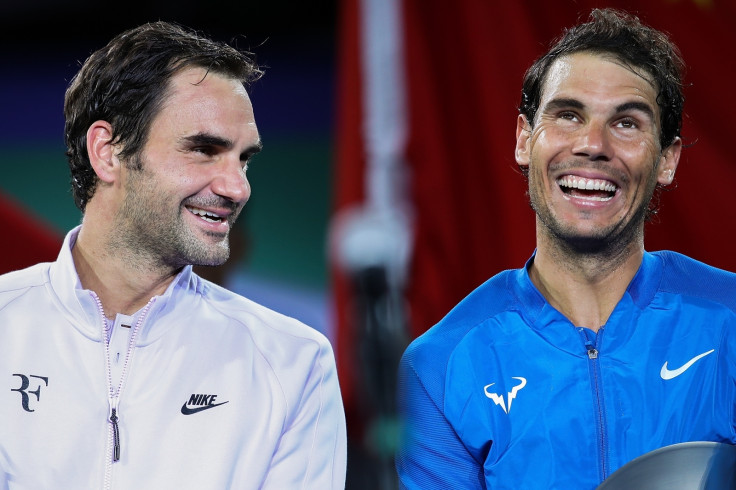 "It's been a great year for the academy. I know I can't thank you enough but you know how important it was for everybody here - for my team, for my family, for everyone who works incredibly hard here and for me personally," Nadal responded.
"You know, the invitation is always open for you. This is your house, your kids, your family, everybody is very welcome here.
"The only thing that cannot happen again is after coming here you play that well again. If that happens, I don't invite you. Just a joke. See you soon," the 16-time men's singles Grand Slam champion added.