Let's be honest, it wasn't a great year for the scouts and sporting directors of the Premier League. For every shrewd buy, fans can reel off a dozen flops; even Liverpool, the season's most improved club, did some dodgy deals during the 2013 summer window, with only two of their eight summer signings (Sakho and Mignolet) becoming first team regulars. And Liverpool's deals look positively inspired next to those done by United, Arsenal and Tottenham, who appeared to lose their collective marbles during last summer's transfer window.
So there were quite a few selection headaches when it came to writing this article. It was galling to have to compile a 'worst buys' list without mentioning Yaya Sonogo, Ricky van Wolfswinkel or Andreas Cornelius. But using the sort of ruthlessness and meticulous attention to detail which deserted the Premier League's deal-makers last summer, we've managed to whittle our flops chart down to five. And here it is:
Marouane Fellaini
This was pretty obvious, wasn't it? In truth Fellaini looked like a disastrous move from the beginning, driven by panic and anxiety.
Having yet to complete any business in the lead-up to deadline day, David Moyes made what was perceived as a panic-driven, over-priced raid on his old club Everton, and Fellaini proved to be exactly the disappointment many United fans felt when the purchase went through on 2 September. The fact that Fellaini cost United £27.5m - £4m more than his buy-out clause, which Moyes presumably knew about - made the transfer all the more ridiculous from a United fan's perspective.
After finishing the season with no goals and just one assist – which came from United's second last game of the season against Hull – the Belgian could be headed in the same direction as Moyes, whose faith in the lanky Belgian was a damning indictment of his own managerial inadequacies.
Kim Kallstrom
As January approached every pundit and his dog were urging Arsenal to sign a striker to help them keep their place at the top of the table. But instead Arsene Wenger opted to sign ageing Swedish midfielder Kim Kallstrom - who was injured anyway.
After four appearances Wenger has confirmed Kallstrom will return to Russia, rendering the exercise a massive waste of time and paperwork.
Andy Carroll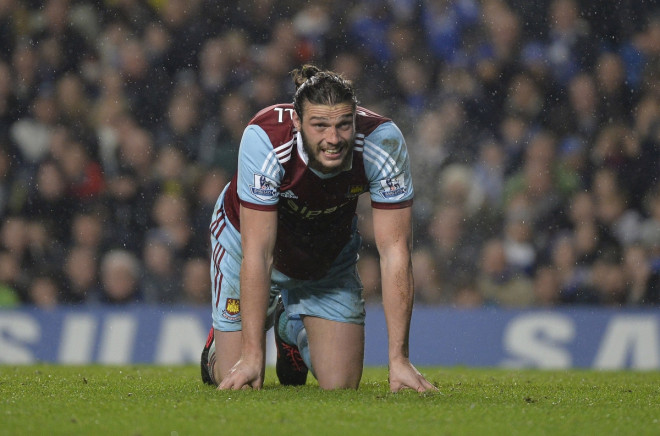 After spending 2012-13 on loan at West Ham and bagging seven goals in the process, Carroll's move from Liverpool to east London was made permanent in a £15.5m deal. Boss Sam Allardyce admitted at the time that it was a risky deal, putting the club's transfer eggs in one basket, and it would appear that the risk has not yet paid off - with Carroll spending much of the season injured.
Allardyce insists that on the information that they were given the striker was a low injury risk when he signed. But whatever the ins and outs of Carroll's medical situation, his comeback to the squad in January has seen him score twice in 15 appearances - a paltry return for a man who has now cost over £50m in transfer fees, and been an expensive misfit at two different clubs.
Erik Lamela
In a Tottenham squad fraught with problems since Andre Villas Boas and Franco Baldini went on a spending spree with the Gareth Bale cash, Lamela hasn't settled in at White Hart Lane at all since moving from Roma last summer.
A variety of reasons have been proferred: injury problems, lack of opportunities and the player's inability to master the English language. But the facts speak for themselves: Tottenham's record signing hasn't featured for the club since the end of December.
Lamela could yet prove to be a star for the club if he stays, but with injury problems continuing to dog the winger, he looks a cast-iron flop right now.
Roberto Soldado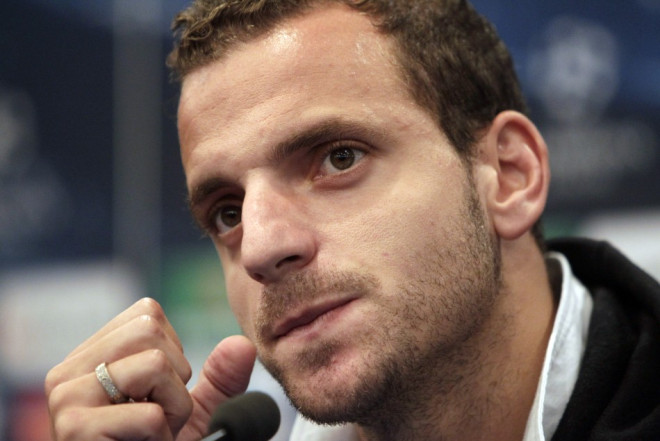 Another disappointing purchase by Villas-Boas and Baldini, Soldado came off the back of a successful season with Valencia to join Spurs for a fee similar to Lamela's.
Villas-Boas saw Soldado as an improvement on the erratic Emmanuel Adebayor, but he took too much time to adapt to the new team and league, with Tottenham's goal tally in the opening months plummeting to the level of a relegation favourite. He eventually managed six league goals, comprehensively failing to fill the Bale void.