Female Filipino senators lead charge to derail planned showing of Duterte critic's 'sex tape'
'It is about chipping away at the structural misogyny that pervades our culture,' said Risa Hontiveros.
An alleged sex tape of Filipino Senator Leila de Lima will not be presented to the House of Representatives as it resumes the probe into the illegal drug trade inside New Bilibid Prison. Justice Secretary Vitaliano Aguirre II had previously claimed there were three videos that could be used as evidence against one of President Rodrigo Duterte's most vocal critics.
The plan to screen the video at a congressional inquiry provoked a storm of opposition and Senate President Aquilino "Koko" Pimentel III even raised questions over the existence of the tape. "Actually, I believe that there is no video. There is no actual video," he said.
"Some have shown me a video but it does not involve any member of the Senate. It is a sex video but it does not involve a member of the Senate," he added.
Pimentel also said he had been given assurances by Speaker Pantaleon Alvarez, who had earlier said that he saw no problem with playing the footage.
Filipino netizens rallied around De Lima to speak out against slut shaming and violence against women last week with the '#Everywoman' campaign. Risa Hontiveros, an ally of De Lima, led a charge by fellow female senators to condemn the "illegal" plan in the "strongest possible terms".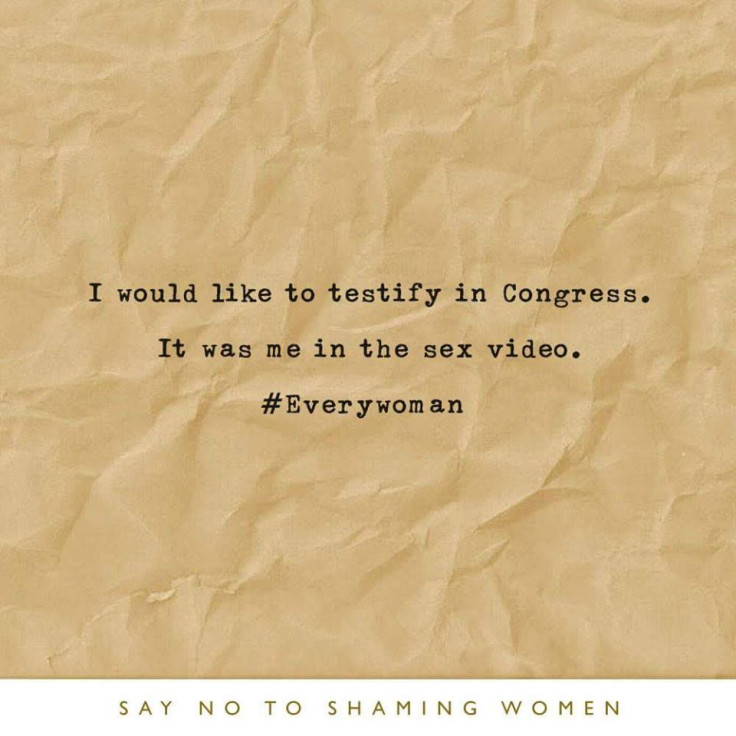 Speaking earlier today (4 October), Hontiveros said: "Mr President, Senator Leila has her political battles and many of you might disagree with her positions. So be it. But on the singular issue of the sex video, the battle is bigger than Leila. It is about respect and decency between institutions. It is about chipping away at the structural misogyny that pervades our culture."
"This is not just about Senator Leila. This is about every woman," she added. Hontiveros also challenged politicians to call out sexism and misogyny every time "it raises its head against any woman or any girl whether in families and homes [or] workplaces".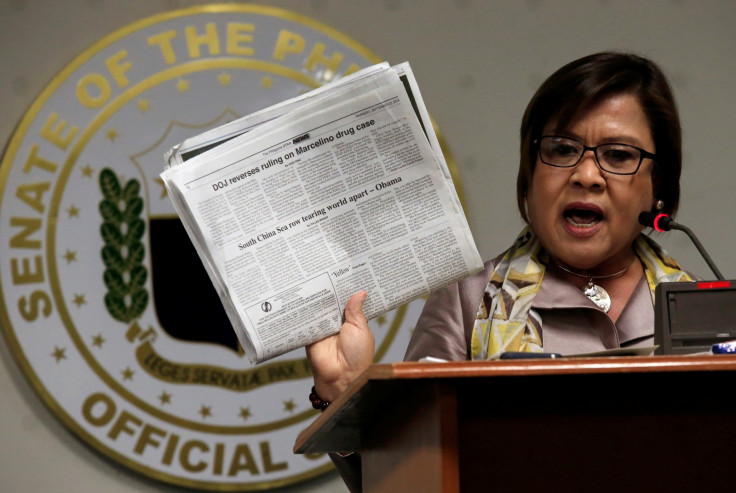 As the current president of the ruling PDP-Laban party, Pimentel said he had ordered members of the group to move against showing the video if it came down to a vote. "I gave a directive to partymates in the House. Should it come to a vote, they should vote against showing of the video," he said.
© Copyright IBTimes 2023. All rights reserved.