Indonesia's air force is conducting its largest military exercise near some of its islands in the disputed South China Sea in an apparent show of force against China over its claims in the waters that Jakarta calls the Natuna Sea.
Although China has acknowledged Indonesia's claims to the islands, it has also said it has "overlapping claims" to the waters near both the countries, much to the annoyance of Indonesia.
"We want to show our existence in the area. We have a good enough air force to act as a deterrent," Reuters cited Jemi Trisonjaya, spokesman for Indonesia's air force as saying on Tuesday (4 October).
The series of large-scale military drills will involve the deployment of Indonesia's fleet of Russian F-16 and Sukhoi fighter jets, transport aircraft, utility helicopters and ground special forces, he said.
The drill, expected to end on 6 October, will also reportedly simulate an air raid by more than 2,000 air force personnel and the seizure of a captured runway on the island.
Earlier in June, Indonesian President Joko Widodo launched an unprecedented campaign to reinforce the country's fishing, oil exploration and defence facilities around the island chain following a serious confrontation between its navy and Chinese fishing boats.
Indonesia reportedly fired on Chinese fishing boats in June, injuring at least one fisherman. Beijing termed the incident as "harassment" of its fishermen by the Indonesian forces near the Natuna islands, which lie close to the 'nine-dash' line demarcation that Beijing has unilaterally declared as part of its territory.
Indonesia is not directly involved in the dispute over the overlapping claims in the hotly contested waters and in the case brought in by the Philippines against China. But it is known to have objected to Beijing's growing assertion on the sea. An arbitration court in The Hague ruled against China saying it has no legal basis to claim territories, but Beijing said it would neither recognise the case nor accept the ruling.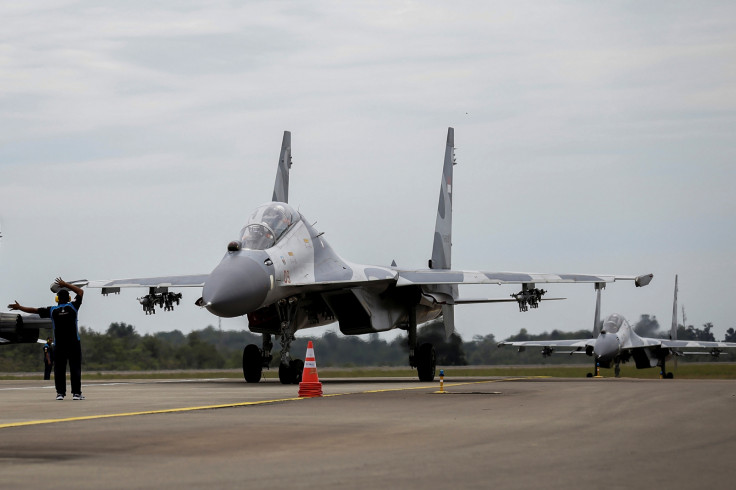 China has been accused by its opponents of causing regional tensions by sending more heavily armed coast guard vessels to patrol the shipping route in the waters that carry up to $5tn in trade every year.