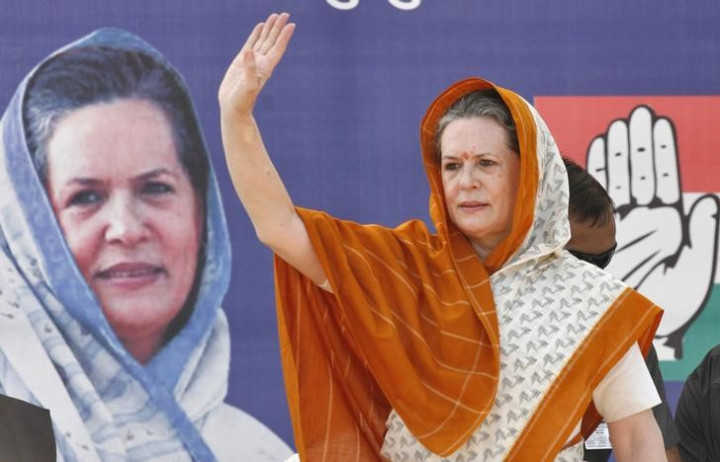 India's most powerful woman will campaign for a third of new police recruits to be female following the death of a young woman who was gang-raped on a Delhi bus.
Sonia Gandhi, who is the president of the country's ruling Congress Party, told party members that she was committed to pushing through reforms to strengthen women's rights in a country where only 6.5 percent of police officers are female.
"The barbaric gang-rape of a young woman in the capital has shaken the entire country. People are rightly demanding answers and actions," Gandhi, 66, said at the conference in the northern city of Jaipur.
"This brave young woman in many ways embodied the spirit of an aspirational India. We will ensure her death will not have been in vain," she said.
The police have been strongly criticised in the wake of the attack last December. It is claimed that as the victim lay bleeding on the ground, officers argued over who should take responsibility and refused to touch her as they did not want to get blood on their uniforms.
A government panel last week accused the force of "apathy" in their handling of the case.
Police have also been accused of insensitivity when handling rape cases.
"The police refused to file a complaint. Instead, they asked my sister such vulgar details, it was as if she was being raped all over again," Charanjit Kaur, the sister of another recent rape victim who committed suicide, told the Washington Post.
In the speech, Gandhi said that she would fight for more women to be employed at all levels of public service.
The rape of the student has sent shock waves through the country, with thousands of women taking to the street to criticise authorities for failing to protect them against rising levels of rape and sexual assault.
Gandhi criticised comments made by a number of public figures in the wake of the attack, saying they were "shocking" and showed a "completely unacceptable" attitude towards women.
A legislator in Rajasthan recently suggested banning skirts in schools, citing them as a cause of sexual harassment.
The son of India's president, himself a lawmaker, recently referred to female protesters as "painted women" seeking a "pink revolution".
However, Gandhi has faced criticism for failing to reform her own male-dominated party and bring in more female representatives.
The victim of the bus attack, a 23-year-old physiotherapy student who has not been named by the local media, had visited the cinema with a friend before boarding the bus, where she was subjected to a brutal attack by six men.
Recently a government committee demanded a 20-year minimum sentence or life imprisonment for those who cause death by rape, resisting public calls for a mandatory death penalty.
Five of the attackers have been charged with murder, rape, robbery and kidnapping and other crimes in relation to the student's death. The sixth suspect claims he is a minor, and will be tried in a juvenile court if this is proved.