A feminist bookshop in the US has hidden books written by men for International Women's Day
It aims to highlight the gender imbalance in fiction by 'silencing' male authors.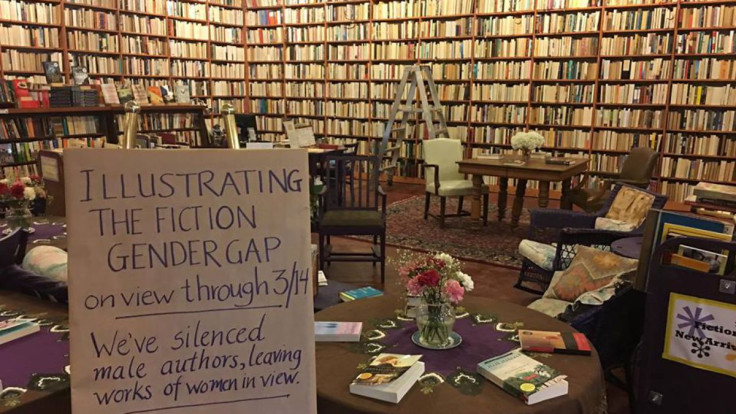 A bookshop in America is drawing attention to female authors by turning around books written by men so their identity is hidden.
Loganberry Books in Ohio is illustrating the "gender gap in fiction" for Women's History Month in the United States, which coincides with International Women's Day on 8 March.
The bookstore plans to keep its books this way for the next week, to highlight the issue of women writers being overlooked while celebrating works by women who make up the minority of fiction authors.
It took the all-female staff at the store several hours to turn around all the books.
"Truly, this is a metaphor of silencing the male voice," owner Harriett Logan told the Cleveland Scene. "At least for this month."
"I was looking for an event and activity to commemorate Women's History Month, but I grow weary of doing the same thing over and over again. Just reading from great pieces of literature didn't seem participatory enough, and this activity doesn't require anything."
International Women's Day is marked on 8 March to highlight the social, cultural, political and economic achievements of women. The theme for this year's IWD is "Be Bold for Change" to create a more gender-inclusive world.
© Copyright IBTimes 2023. All rights reserved.