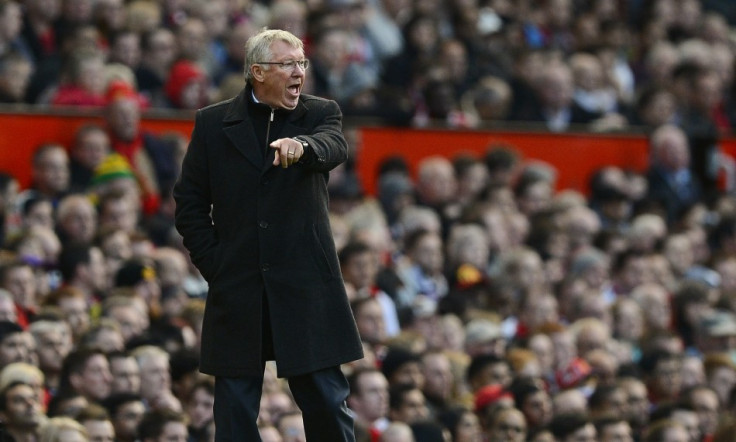 Sir Alex Ferguson has dismissed Chelsea's title chances, claiming the race for the Premier League will be between Manchester United and English champions Manchester City ruling out Chelsea.
The Scot made his comments after the midweek round of Premier League fixtures, which saw United and Roberto Mancini's side seal three points while Chelsea continued their poor run with a second goalless draw in four days, with fans booing interim manager Rafael Benitez.
The 1-0 victory against the Hammers takes the Red Devils to the top of table with 33 points from 14 games while English champions City are just a point behind United with 32 points after their 0-2 win against Wigan Athletic.
Chelsea's failure to take three points against Fulham at Stamford Brdige has increased the gap to seven points, as the Blues are currently third in the table with 26 points.
"We've got the three points and are still ahead in the league. Chelsea drawing tonight means it draws us away from them a little bit further. City are still on our tails so it's going to be a long season," Ferguson told MUTV.
The European champions had a brilliant start for this season under their ex-manager Roberto Di Matteo and were top in the early weeks. However the Blues have failed to win their last six league games, taking just four points.
Ferguson Hails United's Impressive Defence
Meanwhile, Ferguson was fulsome in his praise for United's defenders after the Reds' back four managed just their third clean sheet in the league this season against West Ham.
"They had skirmishes around the box and played high balls in there but you've got to defend them really well. They had a few blocked shots and that kind of thing but, in the main, we did defend very well. Evans, Smalling and Rafael, in particular, had fantastic nights," the Scot said.
"Rafael is maturing. He's 22 years of age but came here as a young kid and was in the first-team at 18. He made rash mistakes because he's such an enthusiastic boy but he's maturing and is learning from that."