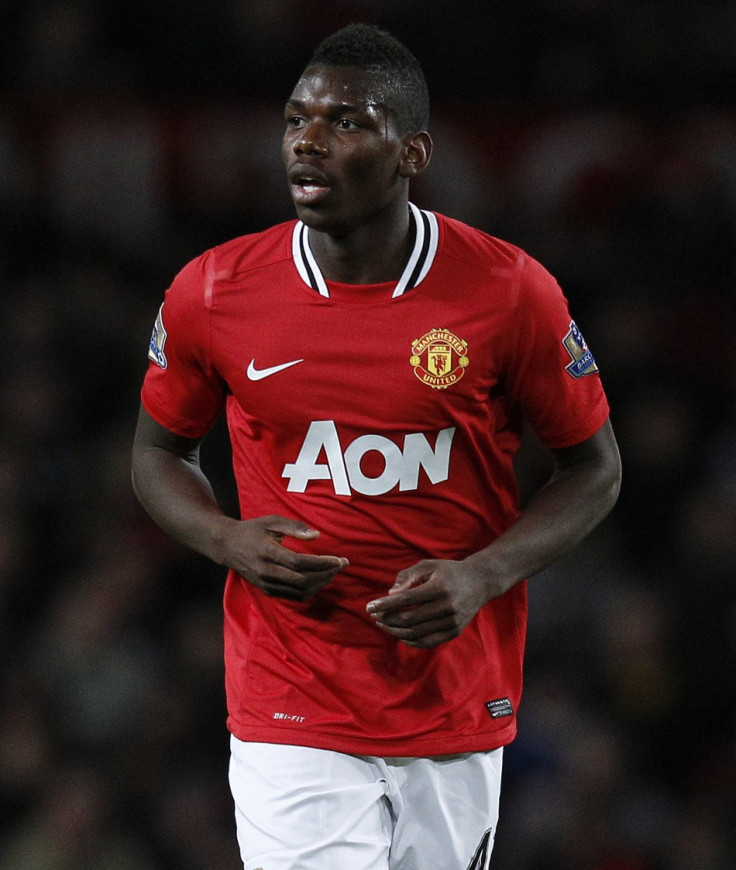 Manchester United boss Sir Alex Ferguson has blamed the agent of Paul Pogba for the delay in tying the youngster to a long term contract.
The precocious Manchester United midfielder is one of the most talked about young players to emerge at the club in recent seasons and his future at Old Trafford has been hotly debated amid reports he could leave for some of his reportedly high-profile suitors.
On Friday, Ferguson suggested Manchester United had been frustrated in their efforts to retain the player even though he intimated the starlet should understand the ramifications of leaving the club given his standing and reputation.
Given Manchester United's perceived midfield weaknesses this season, Ferguson recently suggested Pogba was very much under consideration for a first team berth, and although he has been reluctant to throw the 18-year-old into the fold thus far, the player has been deemed a huge part of the club's future.
Ferguson believes there is no great urgency in regards to Pogba's current deal because Manchester United have a clause whereby they can extend his deal for over a year, but talks have been on-going for some time now and with little progress.
The Manchester United boss has admitted Pogba's agent appears to be complicating the negotiations and warned his emerging young star that money should not be the motivation for his immediate future. Ferguson suggests a prolonged stay at Old Trafford will reap its own rewards both financially and in football terms.
"He [Pogba] has got an agent who's obviously become a bit difficult, but we're negotiating with this agent and we want the boy to stay," The Manchester United manager told the Daily Telegraph. "If he doesn't want to stay, then there's not a lot you can do about it."
"We have an option on his contract that takes us into a year-and-a-half away, so in that respect there's not a great emergency about it. But we'd like the boy to sign a contract and, if he'd like to be a Manchester United player, then he knows what to do.
"You hope he gets the right advice, but it's down to the individual also. Matt Busby summed it up perfectly, that you don't need to chase money at a club like Manchester United, it will eventually find you.
The Manchester United manager continued: "If you're good enough, you will earn money and become rich playing for Manchester United.
"It's one of these situations that they can chase the money early in their career, but at the end, it's not the same as if they'd stayed here. He [Pogba] just needs to look round about him to realise that."
Last week Ferguson suggested Pogba, who has been training sporadically with the first team this season, was on the periphery of Manchester United's starting 11 and very much under consideration following the news of Darren Fletcher's illness.
"Pogba is progressing very well," The Manchester United boss said. "He is a possibility because he is a big strong lad, he's a good athlete and is improving and developing well. Since he came to the club, we have seen the progress he has made."
Last month the IBTimes endeavoured to get a comment from Pogba's agent in order to clarify his future. The Frenchman's representative declined to comment on reports they had rejected Manchester United's offer of £15,000 a week.