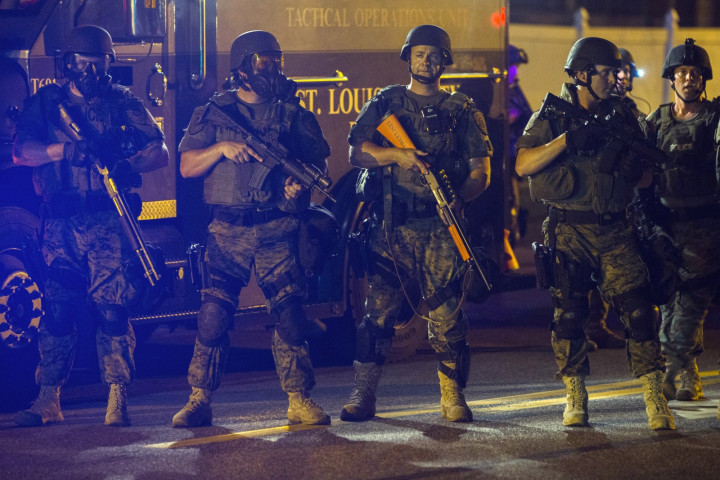 A 23-year-old black male was shot dead by St Louis police near the area where Michael Brown was killed by an officer.
"The suspect, who right now is described as a 23-year-old African-American, was acting erratically - walking back and forth up and down the street," St. Louis Police Chief Sam Dotson told reporters.
Police state that the suspect tried to rob a convenience store with a knife.
"As officers arrived, the suspect turned towards the officers and started to walk towards them clutching his waistband. He then pulled out a knife ... and told the officers, 'Shoot me now. Kill me now,'" the chief said.
The man was asked repeatedly by police officers to stop and drop his knife. However, he contined to come forward, to at least four feet from one of the officers. Two policemen fired their weapons, htting the suspect.
The black male was pronounced dead at the scene.
The fatal shooting took place not far from Ferguson, Missouri, where the death of black teenager Michael Brown by a white police officer has kicked off violent protests.
The officers, who have not yet been identified, have been placed on administrative leave, Chief Dotson said in a CNN report.
The St. Louis police chief defended the actions of his officers. "If you're the family of a police officer and somebody approaches you within three feet with a knife, I think you have the right to defend yourself and protect yourself. So I think it certainly is reasonable that an officer has an expectation to go home at the end of the night."
Officers gave suspect verbal commands. Officers feared for their safety and both officers fired their weapons. Suspect is deceased.

— Chief Sam Dotson (@ChiefSLMPD) August 19, 2014