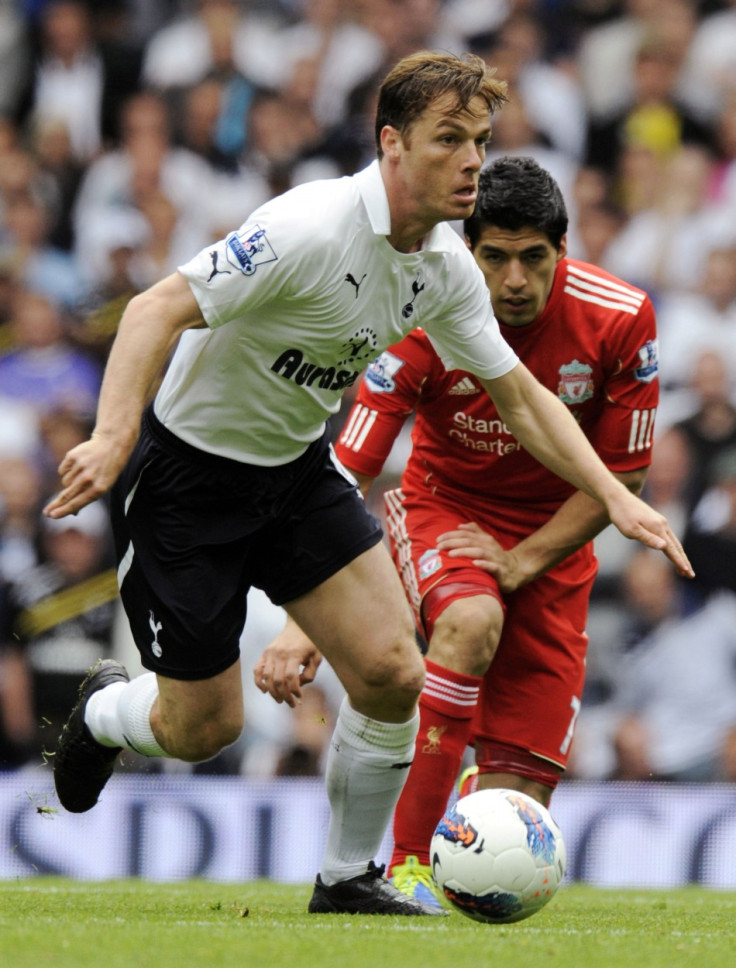 Tony Cascarino believes Manchester United and Arsenal 'missed a trick' by not rivalling Tottenham Hotspur for Scott Parker in the summer.
The 31-year-old was signed by Tottenham for just £5.5 million from West Ham United in the summer, with Harry Redknapp remaining relatively unopposed in efforts to land the current Football Writers' Player of the Year, despite Manchester United and Arsenal's perceived midfield weaknesses.
Parker's form for club and country has made a mockery of Fabio Capello's decision not to take the talismanic White Hart Lane star to the 2010 World Cup Finals, and Cascarino believes Manchester United and Arsenal have been crying out for Parker's energy and resolve in the heart of their respective midfields this season.
Parker was man-of-the-match against the world and European champions Spain at Wembley on Saturday and his form for Spurs has been integral to their revival following an underwhelming start to the season.
Cascarino believes it has taken an unusual amount of time for a player of Parker's quality to get the recognition he deserves given his obvious attributes. The former Chelsea striker believes it is a measure of Parker's low-key approach and old school traditions that he has not yearned for the spotlight despite his performances for club and country.
"The thing that still baffles me is that so few managers took a chance by going for Parker last summer." Cascarino told The Times. "He joined Tottenham Hotspur for about £5 million - that must be the biggest bargain of the transfer window.
"He is only 31 and he has shown that he still has a huge amount to offer.
"It amazes me that neither Sir Alex Ferguson nor Arsène Wenger chose to make an offer for a player that would have instantly improved both their midfields. They are rightly praised for their foresight and vision but they missed a trick by letting Parker slip through the net - they must be kicking themselves.
"Parker perhaps doesn't get the headlines that some do because he won't score you ten goals a season, like Charlie Adam, but he will do so much work that goes unnoticed - the kind needed to win trophies.
"Liverpool spent £8 million on Adam but I was surprised that they didn't at least try to sign Parker before they spent that money. This isn't a player that has slipped under the radar, this was the Football Writers' Association Player of the Year last season.
"It makes you wonder, not for the first time, why it has taken so long for his gifts to be appreciated. He has developed as he has matured but a lot of it comes down to myopia among leading managers. It is just as well Capello has opened his eyes at last."