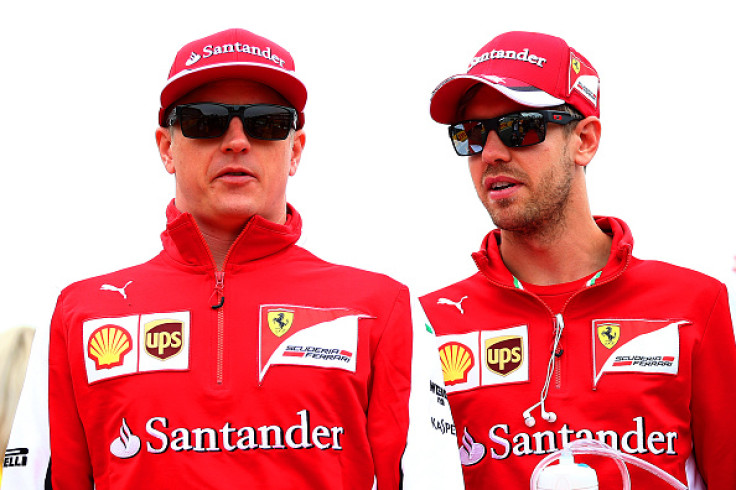 Ferrari have announced that Kimi Raikkonen will continue as Sebastian Vettel's teammate in 2016 after exercising their option on his contract to retain him for another year.
"Scuderia Ferrari announces that it has renewed its technical and racing agreement with Kimi Raikkonen. The driver line-up next season will still consist of the Finnish driver and Sebastian Vettel," a statement on Ferrari's official site read.
The decision comes after months of speculation regarding the Finnish driver's future, with Corriere Dello Sport suggesting that Williams's Valtteri Bottas was being lined up as a replacement as Kimi failed to impress this season.
The 2007 F1 world champion had made his intentions clear about wanting to stay with the team, but the decision was with Ferrari, who had to decide whether to exercise the option of retaining the driver for another year, which they have now confirmed.
Kimi has had a difficult season, and sees himself well off the pace compared to his teammate, but he has shown flashes of speed during the course of the season, most recently at the Hungarian Grand Prix, where he was destined for a podium finish until his car suffered an MGU-K failure that led to his retirement.
The Finn is delighted to have sorted out his future, and is happy that his dream is set to continue for at least another year.
"What can I say... For me, to be able to stay another year at Ferrari means that the dream goes on. The Scuderia is my family, as I always said, it's here I want to end my career. I am more committed than ever and I want to say thank you to the people who gave me this chance," Kimi is quoted as saying on Ferrari's official site.
"Also, a big thank you goes to all my Ferrari fans, for their continuous support," the former McLaren and Lotus driver added.
Ferrari team principal Maurizio Arrivabene has revealed that their decision was based on the stability the two drivers provide to the team as well as the good relations between the two former world champions.
"We believe that extending Kimi's contract into the next season will provide further stability to the team. This has been our guideline, also considering the very good relationship between Kimi and Seb. On our side, this shows our great confidence in him, and I expect this confidence to be well rewarded," Arrivabene added.