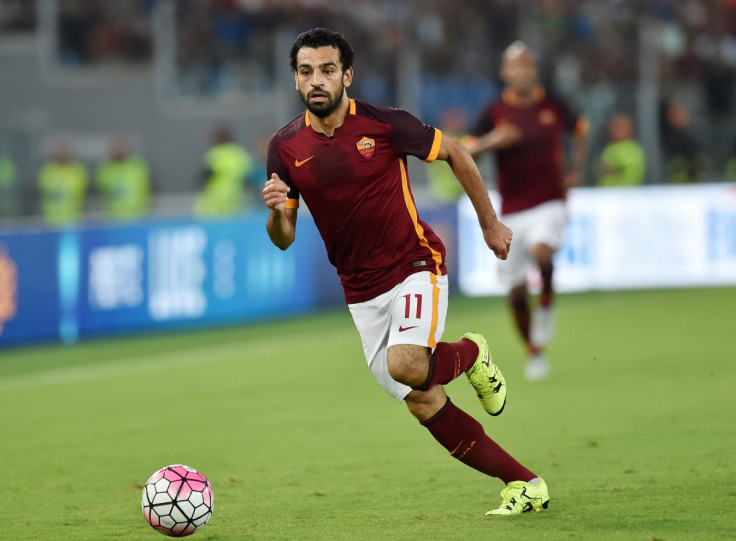 Fifa have confirmed that they are currently in the process of investigating the circumstances surrounding Mohamed Salah's failure to return to Fiorentina this summer. This comes after world football's governing body received a complaint from the Serie A club, in which they allege a breach of contract has taken place following the player's decision to join domestic rivals AS Roma instead.
Having failed to establish himself under Jose Mourinho in the aftermath of an £11m ($16.9m) move from Swiss champions FC Basel in January 2014, the Egyptian winger traded places with Juan Cuadrado and spent the final three months of last season on loan at the Stadio Artemio Franchi, where he scored nine goals in 26 appearances in all competitions. His relationship with La Viola quickly turned sour, however, when it was revealed that Salah would not be coming back for the new campaign, despite the club reportedly having already paid a £700,000 fee for an 18-month loan.
"We can confirm having received a claim from the Italian club, ACF Fiorentina, against the English club, Chelsea FC, and the player, Mohamed Salah Ghaly, for breach of contract," a Fifa spokesman said on 11 September, as reported by Press Association Sport. "The matter is still pending and being investigated."
Despite the player largely impressing with his performances for Fiorentina, Mourinho made it repeatedly clear during pre-season that Salah would not form part of his first-team squad this term and left him out of the travelling party for Chelsea's tour of the United States. Commenting on Fifa's investigation, he remarked: "I'm happy that Fifa has time for other things in the middle of such a great weather around them. I'm happy they have time for other things."
The confusion and disappointment regarding this complicated situation only serves to further increase the scrutiny on Chelsea's current controversial loan policy. Following the close of the transfer window, the Premier League champions currently have 33 players out on assignment across Europe, with Salah joined in Italy by Cuadrado and Nathaniel Chalobah who are with Juventus and Napoli. Marco van Ginkel, Christian Atsu, Lucas Piazon, Patrick Bamford and Victor Moses are among their other loanees, along with new defender Michael Hector, who signed from Reading on deadline day before being sent straight back to Madejski Stadium.