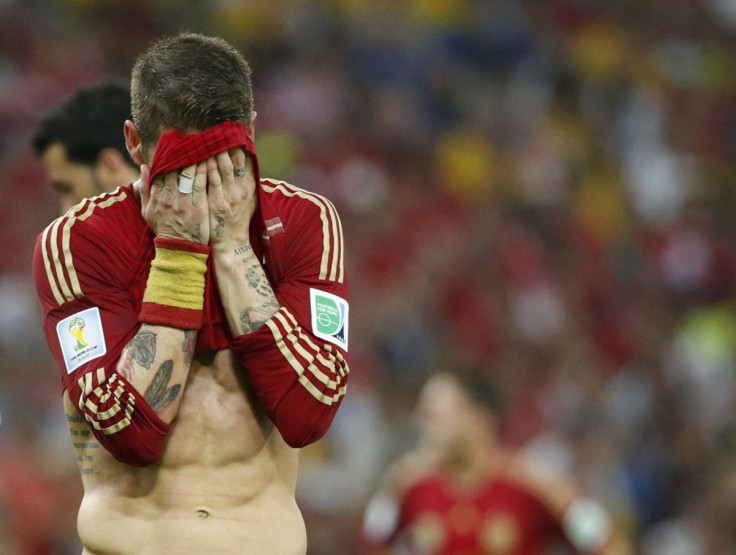 While it is all over for Iker Casillas and his men, Twitter is abuzz with various theories on what might have caused the sad end of the Red Fury.
Spain, the dominant global football power for the past six years, became the first team to be knocked out of the tournament on 18 June, with a 2-0 loss to Chile.
Nevertheless, Twitter world is literally celebrating the team's shock exit with funny memes and tweets, speculating that the occult secret society, the Illuminati, was the reason for Spain's doom. Check out these Twitter reactions.
Meanwhile, in recent years, occult-watchers have spotted supposed references to the Illuminati at major entertainment events, including the Grammys, the Super Bowl halftime show and more.