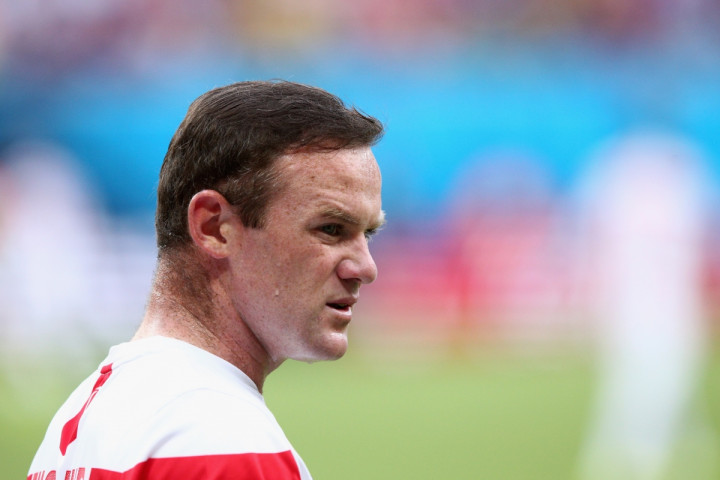 Roy Hodgson and the England coaching staff have no concerns over Wayne Rooney's World Cup contribution, according to Gary Neville.
The debate as to what role, if any, the Manchester United striker should have in England's attack against Uruguay on Thursday has engulfed the national side following Saturday's 2-1 loss to Italy.
Despite providing a superb assist for Daniel Sturridge, questions were asked when Rooney, 28, missed two chances as the Azzurri picked up all three points in their Group D opener.
Hodgson has hinted that Rooney, who occupied a role on the left on Saturday, may be restored to his usual position through the middle for Thursday's game, a suggestion that has prompted much debate amongst England supporters and commentators.
However, Neville, a coach in the England set up, insists his former United teammate has done nothing to change the high regard he is held in by the national team management and believes the striker remains an integral member of the side.
"My opinion is that Wayne Rooney, after seeing him every day in training, is a very important player," Neville said, Sky Sports report.
"He is our top goalscorer under (manager) Roy (Hodgson), he is our main assist man and probably but for a yard he would have been man of the match if he had scored that goal (against Italy).
"We came off the pitch the other night and had our coaching debrief with Roy, Ray (Lewington), Dave (Watson) and myself and there was no other suggestion that Wayne Rooney had played pretty well for us in that game, that he had done everything we asked for."
Hodgson recently highlighted the Rooney "obsession" that has dominated England's World Cup preparations, an assessment Neville concurs with.
"You can call it a debate or an obsession (about Rooney)," he added.
"I don't think either are wrong because every time I have been part of a tournament I have seen this with a player, whether it be (Paul) Gascoigne, (Michael) Owen, (David) Beckham or Rooney.
"We love it. The whole country loves creating a drama around one player."