The much talked about FIFA 14 game is to feature 19 official licensed Brazilian clubs focussing the Latin American market, according to the recent press release.
"We're very excited to bring the stars of the top Brazilian clubs into our games," stated David Rutter, executive producer of FIFA in a press release.
"For all our fans that support and love Brazilian football, this will only add to the authentic FIFA experience they enjoy, and the additional clubs will bring undiscovered players from Brazil into the FIFA Ultimate Team universe," he further added.
The Electronic Arts production is to sport authentic club crest, kits and players in the game from Brazil.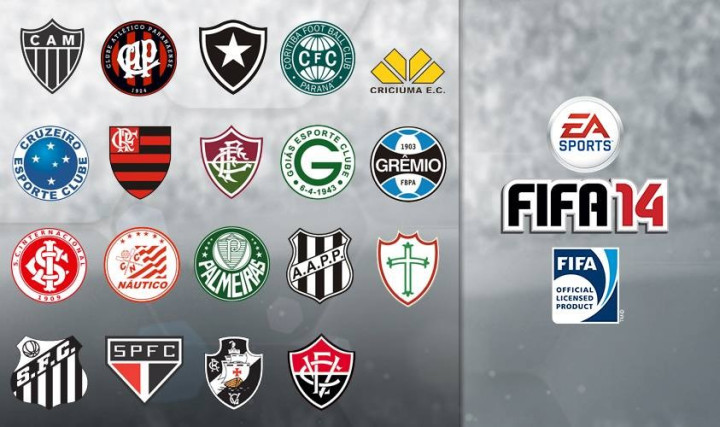 The Brazilian Clubs included in the game are
- Atlético Mineiro
- Atlético Paranaense
- Botafogo
- Coritiba
- Criciúma
- Cruzeiro
- Flamengo
- Fluminense
- Goiás
- Grêmio
- Internacional
- Náutico
- Palmeiras
- Ponte Preta
- Portuguesa
- Santos
- São Paulo
- Vasco da Gama
- Vitória
Other than the above-mentioned clubs, FIFA 14 is to feature over 30 Leagues, 600 clubs and over 16,000 players in total.
FIFA 14 will have almost double the number of Brazilian clubs as compared to its last iteration, FIFA 13 including teams from Série A.
The recent press release also states that additional clubs and leagues will be announced prior to the announcement of FIFA 14 release. Rumours suggest that clubs from different European countries will be announced pre- game release with a couple of new in-game features.
FIFA 14 has previously boasted about its other in-game features like ball physics system, first-touch control system and protects the ball feature for an enhanced user game play.
FIFA 14 is scheduled to hit the North American markets on 24 September and worldwide markets on 27 September for Microsoft Xbox 360, Xbox One, Sony PlayStation Portable (PSP), PS2, PS3, PS4, PSVita, Nintendo Wii and Nintendo 3DS.
One can pre-order the game at £54.99 for PS3, PS4, Xbox 360 and Xbox One from EA's Origin gaming store.