Author EL James is keeping it in the family for the Fifty Shades Of Grey sequel, Fifty Shades Darker, as her husband Niall Leonard has signed on as the new scriptwriter.
Weeks after director Sam Taylor-Johnson announced her departure from the franchise, producer Michael De Luca has confirmed that author Leonard will be adapting the love story between Jamie Dornan and Dakota Johnson's characters for the second film.
In a statement released to The Hollywood Reporter, De Luca said: "Niall is an outstanding writer in his own right, with multiple established credits, and we are lucky to have him join Team Fifty."
Leonard is a renowned author himself and was also involved in the screenplay for Fifty Shades Of Grey, but received no credit. It is thought that James, 48, has handed over the reigns as her husband has more experience in writing screenplays.
In the past, Leonard has worked on British TV shows including Air Force One Is Down and Wire In The Blood, and he has also written a book series himself, the murder mystery trilogy Crusher.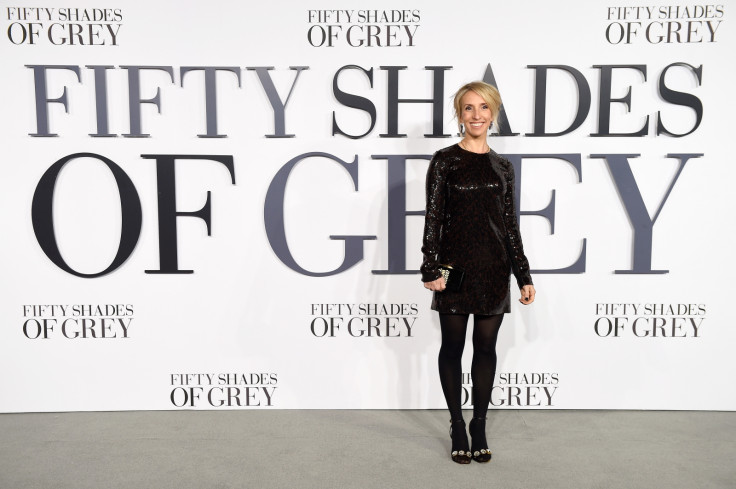 His addition to the production comes just weeks after Fifty Shades Of Grey director Taylor-Johnson announced she would not be returning for the sequels after rumours of creative clashes with James.
In a statement, the director said: "While I will not be returning to direct the sequels, I wish nothing but success to whosoever takes on the exciting challenges of films two and three."
Producers are yet to announce a replacement for Taylor-Johnson. Irish actor Dornan and his American co-star Johnson are both expected to return for both sequels, which are based on the second and third books written by James.
Fifty Shades Of Grey was a huge box-office hit following its release on Valentine's Day (14 February) and raked in a reported $568m (£378m) worldwide. Filming for the sequel is expected to begin soon.