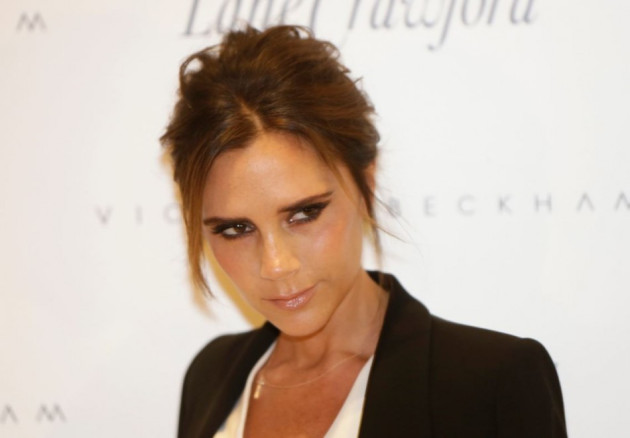 Singer-turned-fashion designer Victoria Beckham is reportedly a favourite to design costumes for the film version of EL James's best-selling erotic novel Fifty Shades of Grey.
According to the Daily Star, bosses at Universal Pictures want the 39-year-old former Spice Girl to design the clothes and appear in it. They think that she will be the perfect person to dress the leading characters - Anastasia Steel and Christian Grey.
"Fifty Shades is going to be more than a movie. We are hoping for spin-offs in fashion and music. Victoria is front-runner," a Los Angeles source said.
Other designers in the Universal bosses' list include names like Dolce & Gabbana, Diane von Furstenberg, Calvin Klein and Marc Jacobs, the website claims.
Meanwhile, in a recent interview with The New York Times, the mother-of-four said she was very "career minded".
"I want to reach as many women throughout the world as I can," she said, "There are more categories that I want to enter into. I have five categories at the moment. But at some point I would love to do shoes, I would love to do fragrance, I would love to do makeup, I would like to do underwear. There are so many things I want to do."
She also revealed the real reason she does not smile for cameras.
"I smile in family pictures," she said, "When you're in a position to be paparazzi-ed just walking down the street, you'd look a little daft if you were smiling all the time."