Filipe Luis Chelsea exit: I couldn't let go of Atletico Madrid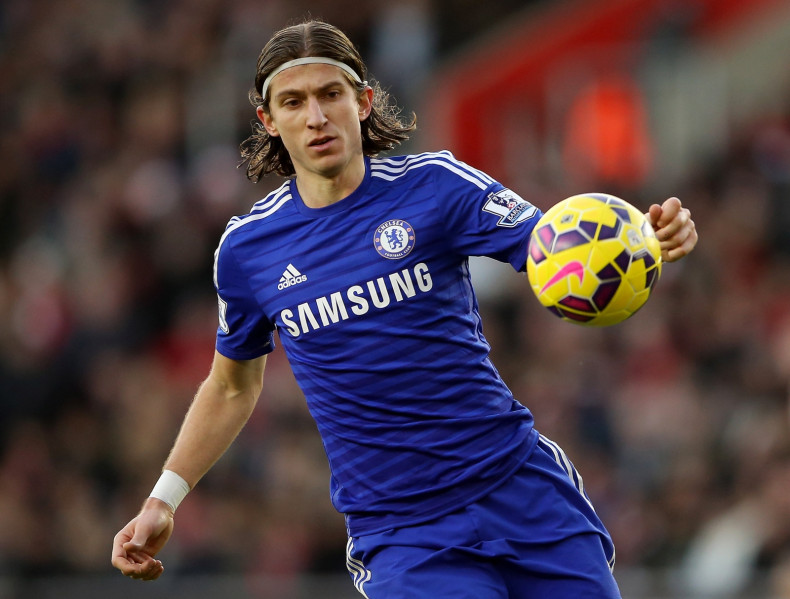 Filipe Luis has claimed his return to Atletico Madrid from Chelsea "is the best thing that could happen to" him because during his time at Stamford Bridge he never managed to forget about his successful time at the Vicente Calderon. The Brazilian left-back revealed that during his spell in London he even tried to watch every Atletico Madrid game alongside Diego Costa because both missed the club too much. He however thinks the striker is "fully adapted to life in London".
The 30-year-old defender moved to west London in the summer of 2014 alongside Costa and Thibaut Courtois after helping Diego Simeone's side win La Liga and reach the Champions League final. Luis was expected to fill the gap left by Ashley Cole at the Blues' back-line but struggled to convince Jose Mourinho that he deserved a place in his starting line-up ahead of Cesar Azpilicueta.
So after making just 26 appearances for the Blues during the whole campaign, the Brazilian explains during an interview with AS that he decided to return to the Vicente Calderon after one season at Stamford Bridge. "I'm very happy. I was very excited when I learned that Atletico were interested in my return. There are very few players that get that opportunity. Right now, it's the best thing that could happen to me."
"I feel like I never left. Almost all the players are the same, the club has improved and not much has changed. The feeling I have on the pitch is much more important, it's like I never left," the left-back added. "I always missed Atletico in London. I couldn't let go of the club. Maybe I should have just gone and forgotten it, but I didn't stop watching their games, or talking to my team-mates, sending them messages every time they scored a goal or made a nice play. I was always concerned and anxious during their games. I never got to forget about the strong affections I had from the club. It was better perhaps that's why I feel like I never left."
Luis admitted that the lack of regular inclusion at Stamford Bridge also played a crucial role in his decision. He also never felt like an important player for Mourinho.
"I was coming off a season where I played more than 50 games and had to share a position with Azpilicueta, which was a shock for me. It makes you less important, but I recovered the matches I'd lost with the national team games," he admitted. Overall, I played more than 40 games and didn't lose my pace of fitness. It's true that I was not as important there. I never demanded that, what I wanted most was to be a champion because very few people get that honour. I succeeded, but perhaps the happiness I felt wasn't the same there. The difference was very important"
Costa has also been linked with a return to La Liga recently after reports in Spain claimed he was unhappy in London. But after the Spanish international, recently denied those reports, Luis confirmed that both the striker and Courtois are completely settled in England.
"We would get together to watch the games. I remember the Super Cup. Diego and I were focused and we went down to the front desk to watch the game on the laptop," he said. "We never lost our affection for Atletico. We talked about Atletico more and more, but they (Courtois and Costa) played regularly and are fully adapted to life in London."