Filipe Luis doesn't regret move to Chelsea despite early return to Atletico Madrid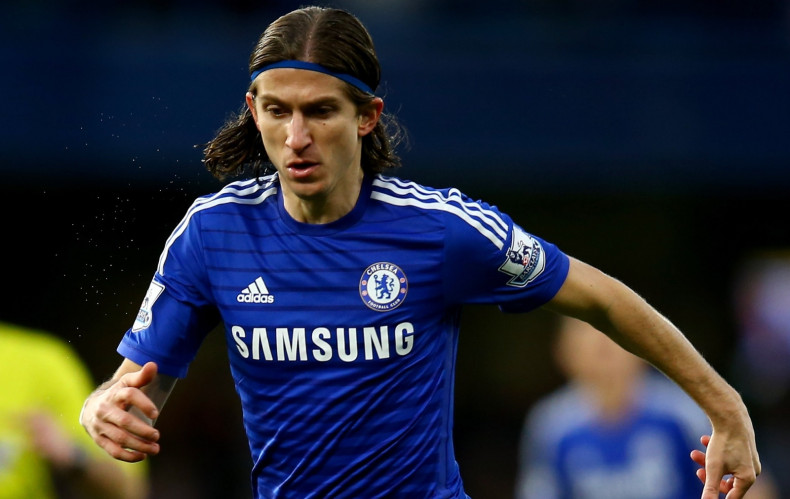 Filipe Luis, Atletico Madrid's new signing, has assured he does not regret his decision to move to Chelsea in the summer of 2014 , despite having returned to Diego Simeone's side after failing to establish himself at the west London club.
The Brazil international left-back made the move to Stamford Bridge alongside his former teammates Diego Costa and Thibaut Courtois. But after being unable to convince manager Jose Mourinho that he deserved a place in his starting line-up ahead of Cesar Azpilicueta, he has returned to the Vicente Calderon.
The clubs made the move official on 28 July after Spanish newspaper Marca previously reported the Blues agreed to part ways with him for €16m (£11.3m, $17.7m), €6m less than they received.
Meanwhile, the 29-year-old has claimed that even though he just made 26 appearances for the Blues during the whole season, he does not regret his decision after helping his side to win the Premier League and the League Cup, having previously won the La Liga title in Spain.
"No [I don't regret the move to Chelsea]. It was exactly the opposite. I've learned many things. I played in big matches and different matches. We won the league, meaning I won La Liga and the Premier League after each other. It was a very valuable experience and I am very proud of the season," the Brazil international was quoted saying during his presentation as a new Atletico Madrid player.
"When I left, I decided to try a new experience. I knew it would be difficult, because I would be leaving my family, friends and a squad. I never got rid of Atleti, I never separated from my team. I felt at home at the Vicente Calderón and had to start all over again. I went with lots of enthusiasm and I've had a very positive year."
Luis assures he was happy at Stamford Bridge and decided to leave the Blues when the possibility to return "home" emerged.
He said: "I had spent the year at Chelsea and when the season ended the possibility came about. I told my agent that I didn't want any other option. If Atlético wanted me there would be an option to leave, without that I would have stayed at Chelsea. When the season ended the negotiations started and I wanted to return."
Luis, meanwhile, has also claimed he would always have a good memories both from Mourinho and the Premier League, claiming the English league is better organised than La Liga.
He said: "Mourinho and Simeone are very different in almost everything, but they share a crazy love of winning and they live football, everything else is different.
"I wanted to go and know about the Premier League. They are very different, the Premier League is much better organised. The stadiums are packed, more attractive and the games are played without many stoppages.
"Although La Liga is different, there are also good atmospheres in the stadiums although they are not full, there is always pressure. In Spain it is less physical and has more quality. The thing that I noticed in English football is the physical aspect. I feel more comfortable here."