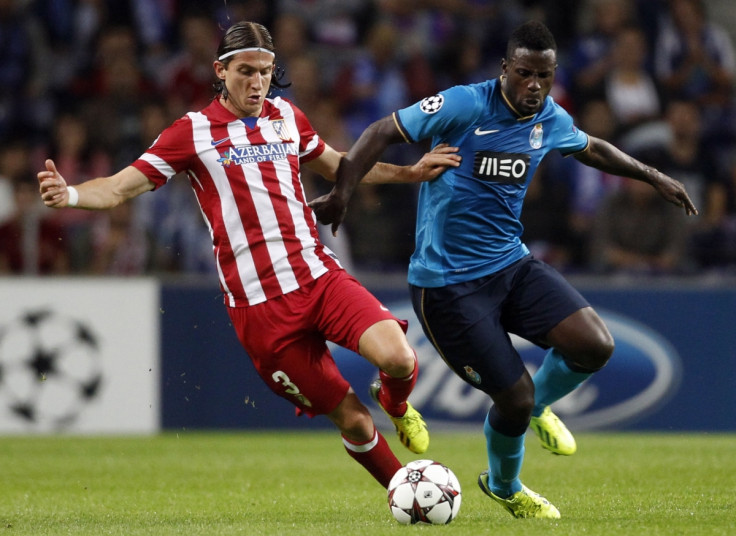 Filipe Luis has bid farewell to Chelsea's staff and fans with an emotional video, after completing his long-rumoured return to Atletico Madrid.
The Brazil star moved to Stamford Bridge for around £15.8m ($24.6m) last summer after gaining a reputation as one of Europe's best left-backs, helping Diego Simeone's boys to a La Liga win and a Champions League final spot.
But with Cesar Azpilicueta being a firm fixture for Chelsea's first team, Filipe Luis found it difficult to prove his worth to the Blues and made just 26 appearances throughout the whole campaign. Reports in Spain have suggested he was looking to get out of London as far back as January of this year.
And after Marca reported that Atletico had made an £11.1m deal with the Blues to bring him back to Spain, the two clubs made an official announcement on 28 July confirming the deal.
Filipe Luis has, meanwhile, expressed his gratitude for Chelsea's fans and their support for him last season with a farewell video highlighting his favourite moments during his time at Stamford Bridge – including victories in the Premier League and the League Cup.
"Hi! I would like to announce that I have signed a contract with Atletico Madrid. I really want to thank Chelsea Football Club for an amazing year playing and living as a Blue. Thank you to all the fantastic supporters, to my teammates and to the coach and his team," he wrote on his official website.
"At the same, I would like to thank Atletico Madrid, who put in a lot of effort to bring me back to the club. Finally, thanks to the Atletico supporters who have showed me their love during the last year and especially these last few days. Now I'm just thinking about joining the team and training as hard as I can to help Atletico Madrid continue to make history."
More about Filipe Luis