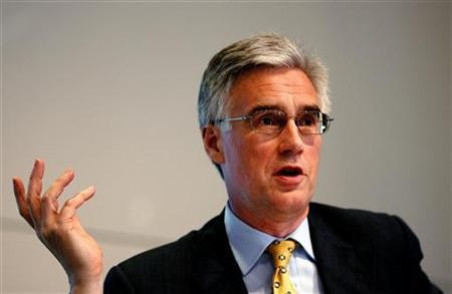 The Financial Services Authority (FSA) Chairman has admitted that the UK regulator failed the country through years of errors and poor supervision.
Speaking at his final Mansion House dinner to bankers and investors in the City of London, Lord Adair Turner also said the credit crisis could have been predicted because of the failing from the regulators as well as other industry participants.
"The crisis was not a bolt from the blue. It arose from poor supervision, from bad rules and structures, from dangerous cultures - and the errors were made by regulators, economists, central bankers and public policy makers, as well as bankers themselves," said Turner.
"A lot of apparently very clever people got it very wrong, and the ordinary citizen suffered. We have to do better in future," he added.
Since the credit crisis first emerged in August 2007, regulators around the world have been criticised for being 'asleep at the wheel.' Turner said that the period before this was a "fool's paradise" and when he became Chair in September 2008, a lot of the damage had already been done.
"[When I became FSA Chairman] it was like being appointed captain of the Titanic after we'd hit the iceberg but before we'd actually sunk. [Between 1999 to 2007] regulators thought it was plain sailing with no icebergs. But that was a delusion, the vulnerabilities relentlessly growing, but we didn't spot them. It was 'a fool's paradise - the band playing on oblivious to the dangers ahead," he said.
Since the credit crisis, there has been a raft of global regulatory changes and restructuring of the regulators themselves, in a bid to stop a similar catastrophe happening to the financial system again.
The UK is set to enter a new 'dual' regulatory regime in early-to-mid 2013 with the FSA splitting into the Prudential Regulation Authority (PRA) and the Financial Conduct Authority (FCA).
The PRA will be an operationally independent subsidiary of the Bank of England and will focus on prudential supervision of financial institutions that manage significant risks on their balance sheets.
The FCA will have responsibility for consumer issues and conduct of business regulation, and will supervise all financial services institutions, meaning that some firms will be dual regulated.
Martin Wheatley, who has spearheaded investigations into the mis-selling of derivatives and the banking culture that led to "serious failings" in sales practices to small-to-medium enterprises (SME), will be leading the FCA.