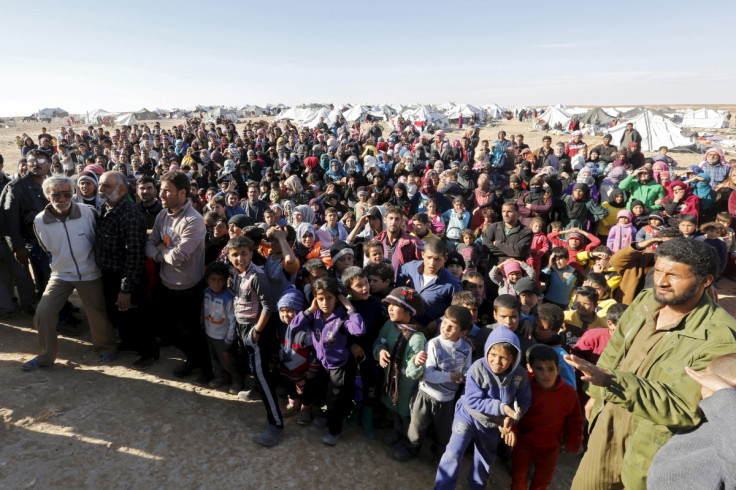 A firefight between the Jordanian military and dozens of suspected Syrian infiltrators left 12 people dead and more injured on the border between the countries. A group of 36 people, some armed, tried to cross from the conflict-ridden country, a Jordanian military general said.
Although the border command regularly intercepts smugglers trying to cross over to Jordan, the 24 January incident was the deadliest for some time. Some of those caught up in the shooting managed to escape back into Syria, the military said. It was unclear how many were wounded.
More than 2m narcotics pills were confiscated after the shootout, the military said on their website, although they did not specify what type of drugs were found.
Where the incident took place, along 233-mile border between the countries, was also not released. The eastern part of the border is the main crossing route for Syrian refugees.
An estimated 17,000 people are stranded there, awaiting entry to Jordan. The Middle Eastern kingdom already hosts more than 600,000 Syrians who fled their homeland since the civil war erupted there in 2011, according to United Nations' estimates. The country's government places the figure at more than 1.4m.
Fearing that militants and terrorists will sneak into the country among those remaining refugees, Jordan has placed stringent identity checks on those currently trying to enter the country from Syria, allowing just a small number to cross the border on a daily basis.
The news comes after US Defence Secretary Ashton Carter called for Turkey to bolster its fight against Islamic State (Isis).
"Turkey is a long-time friend of ours,' he said during question-and-answer session at that World Economic Forum, adding that "the reality is, it has a porous border for foreign fighters going in both directions. So I think the Turks could do more."
Meanwhile in Syria, pro-government forces recaptured the rebel-held town of Rabiya in the western coastal province of Latakia on Sunday, Syrian state television and a Britain-based monitoring group said.
The advance was backed by Russian air strikes and was directed partly by Russian officers, the Syrian Observatory for Human Rights said. It would likely allow pro-government forces to push right up to the Turkish border, the monitor said.
"It is the second most important base for (rebel) fighters in the northern Latakia countryside," after Salma, which was retaken on 12 January, Observatory director Rami Abdulrahman said.
Peace talks between Syria's government and opposition groups are due to take place in Geneva on 25 January. However, disagreements, partly over who will take part on the rebel side, have cast doubt on whether they will go ahead.