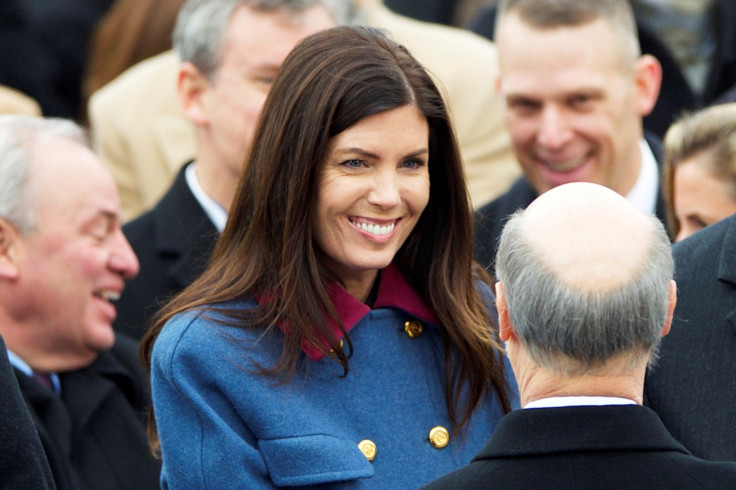 Attorney General of Pennsylvania Kathleen Kane has been found guilty on nine criminal charges including perjury and criminal conspiracy. Kane, who is out on bail, was also found guilty of leaking "a 2009 grand jury probe to embarrass a rival prosecutor".
Soon after the conviction, the 50-year-old was ordered by the judge to surrender her passport and was threatened that she would be sent to jail if she planned to take revenge from any of the witnesses.
Judge Wendy Demchick-Alloy told Kane's lawyers, "The court is concerned, especially with respect to her potential to flee, particularly with her going to Haiti (in 2014) in the middle of her office's tumult, and leaving no one watching the store."
Pennsylvania Governor Tom Wolf called for her resignation and said, "I implore Attorney General Kane to do what is right: put the commonwealth's residents first and step down from office."
Earlier, Kane's lawyer Seth Farber alleged that the attorney general's former top aides were responsible for the leak. Farber argued that Kane wanted the public to know her predecessor had failed to act against a case involving a National Association for the Advancement of Colored People official, but she never allowed the leak of secret criminal files.
Farber alleged that her chief deputy Adrian King and political consultant Josh Morrow had misused their powers and sent the files to a newspaper.
"Those are two witnesses who will say whatever they need to in order to protect themselves. You would not even buy a used car from either one of them," the lawyer said.
However, what Morrow said in court was completely different. According to the political consultant, he and Kane had planned a cover-up story to frame King for the leak. He also accepted that he had earlier lied to a grand jury.
But Montgomery county district attorney Kevin Steele claimed that the two men were also involved with Kane in the conspiracy. According to Steele, text messages and phone records show frequent interaction between them, especially on key days like when the documents changed hands, when the Philadelphia Daily News article appeared and when a grand jury started to investigate the leak.
He also noted that the leak was the result of Kane's dispute with former office prosecutor Frank Fina as she believed Frank had planted a story that showed she had dropped a statehouse sting.
"She was just hell-bent on getting back at Frank Fina," Morrow had testified earlier.