Sexually abused Amish teen girl was 'gifted' by parents to family's financial backer, court hears
The girl allegedly gave birth to two of her abuser's children when she was age 15 and 17.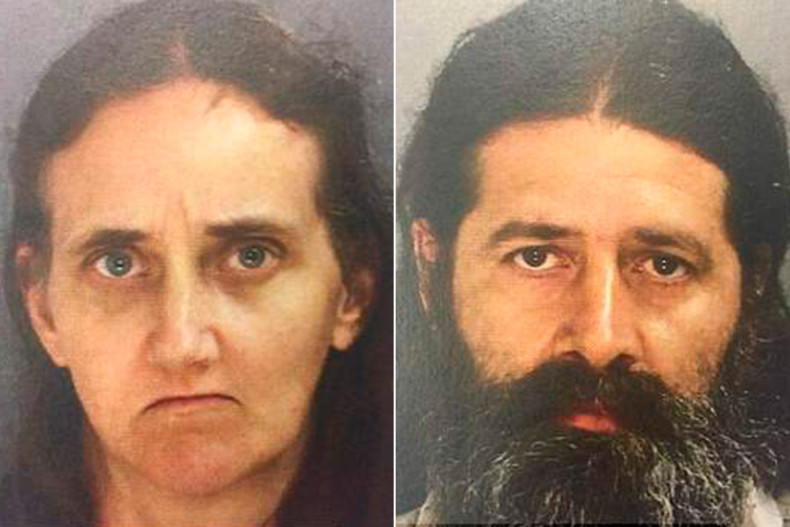 A couple from Pennsylvania are to stand trial after being accused of giving away their 14-year-old daughter to a man 33 years her senior after he helped saved them from financial ruin.
In a case that has rocked their Amish community, a court heard the alleged child abuse victim went on to mother two children with the man and gave birth to their first baby aged just 15.
Lancaster County couple Daniel and Savilla Stoltzfus, the girl's parents, have been charged with child endangerment with the father also charged with conspiracy to commit sexual assault.
It comes after police discovered 12 girls, aged six months to 18 years, living with the couple's business partner, Lee Kaplan, in June after raiding his home in Lower Southampton following a call from a concerned neighbour.
Ten were said by the Stoltzfus couple to be their children, with two others alleged to have been fathered by Kaplan with their eldest daughter.
Prosecutors say the Stoltzfus couple had admitted to "gifting" their daughter to 51-year-old Kaplan four years ago after he "came out of the blue" and helped them save their farm from financial ruin.
The victim, now aged 18, appeared in court on Tuesday (2 August) to identify her parents and Kaplan, who is facing several charges including statutory sexual assault, aggravated indecent assault, corruption of a minor and unlawful endangerment.
She testified she had been permanently living with Kaplan since the age of 14 and that the two had been having sex soon after she moved in, Associated Press reported.
Giving a series of "yes" and "no" answers to questions, she told the courtroom in Feasterville she had given birth to her first child with Kaplan aged 15, with the help of her mother, and their second aged 17. She said still cares for and trusts Kaplan.
She also told the court her parents lived separately after the birth of the first child, with her mother and some of her sisters also moving in with Kaplan.
Lee Kaplan has been accused of child sexual assault
Lower Southampton Police Department
Bucks County Assistant District Attorney Mary Kate Kohler alleged that Daniel Stoltzfus, 43, was fully aware his daughter was going to be used by Kaplan sexually after "gifting" her to him.
She said the girl's father didn't intervene after learning his daughter was pregnant because "that's what he expected".
She also alleged Kaplan had lied to police several times and knew the age of the girl before having sexual intercourse with her.
Daniel Stoltzfus' defence attorney objected to the term "gifting", however, suggesting it meant giving the child's hand in marriage, not consent for sexual abuse.
Attorneys for the three defendants also argued there was no legal documentation to prove the official age of the girl.
A large group of at least 40 people in Amish dress gathered outside the courtroom to await developments in the case.
The Stoltzfus family reportedly left their Amish church a few years after first meeting Kaplan, who is Jewish, in the early 2000s.
There was no evidence after police interviews that the other children found at Kaplan's home were abused, but none of their birth certificates were found nor were they registered at any local schools or with any doctors.
Nine have been taken into care by Bucks County Children and Youth Services while the 18-year-old's own two children remain in her care.
Daniel and Savilla Stolztfus, of Quarryville, and Kaplan, of Feasterville, remain in Bucks County jail unable to post bail. Their arraignment has been set for 2 September, to be held in Doylestown.