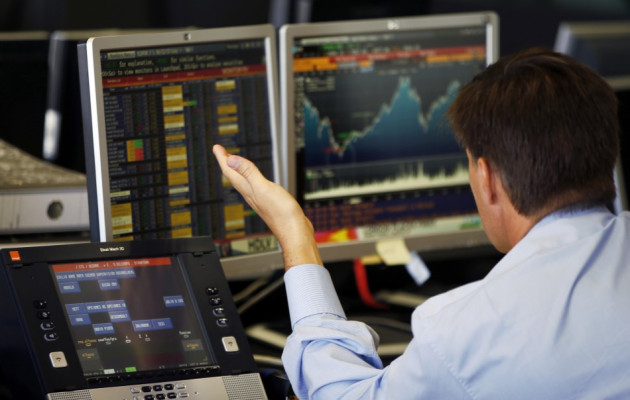 The biggest concern for global investors as they head into the final quarter of the year is the impending "fiscal cliff" in the United States, according to the latest Bank of America Merrill Lynch fund manager survey, supplanting the on-going sovereign debt crisis in Europe for first time in 18 months.
Just over 35 percent of the respondents to the benchmark BofA Merrill Lynch cited the impending fiscal trigger in the US as the biggest "tail risk" to their investment performance, two percentage points higher than the European debt crisis.
And while investors seem generally splits as to whether the Eurozone economy will improve over the next twelve months, globally they're betting on European stocks outperforming other markets during that time, making the first "overweight" (i.e. owing more stocks than usual) recorded in the poll since February 2009.
Stocks in Europe have recorded significant gains since June - super-charged by the first reference from European Central Bank President Mario Draghi to his programme of unlimited bond purchases to support the rising borrowing costs of Spain and Italy on 26 July.
"We have seen a 25 percent rally in European stocks from the June low, but sentiment on Europe has only just turned positive. Any extension of the rally is likely to be led by sector rotation and buying of unloved, domestically exposed stocks," said John Bilton, European Investment Strategist at BofA Merrill Lynch Global Research.
Conversely, global investors are growing increasingly concerned about the impending "fiscal cliff" in the US, a reference to an automatic programme of spending cuts and tax increases worth more than $600bn that will automatically kick-in on 1 January. Around 11 percent of Investors polled said they were overweight US stocks, down two percentage points from August, while fully 58 percent felt the US market was the most over-valued in the world.
With the US economy showing increasing signs of fragility, many investors fear the automatic spending cuts, designed to prevent another breach of the US's debt ceiling which nearly brought the Federal government to a standstill in August of last year, will harm growth and crimp consumer demand.
"Investors now view the U.S. fiscal cliff as a greater threat than the Eurozone - and the upcoming election is putting these fears into sharper focus," said Michael Hartnett, chief investment strategist at BofA Merrill Lynch Global Research.
Federal Reserve Bank of Chicago President Charles Evans told an audience at the University of Michigan Tuesday that "greater downside risks posed by the slowdown in global economic growth, the economic turmoil in Europe and the fast- approaching U.S. fiscal cliff" were the principal reasons behind Chairman Ben Bernanke's decision to extend his controversial programme of quantitative easing to a third round, a strategy Evans says he supports "wholeheartedly".
The Bank of America Merrill Lynch survey covers around 253 global fund managers who collectively steward around $700bn in assets.