Arsene Wenger's position at Arsenal is precarious at best. The Frenchman saw his side somewhat unsurprisingly crumble to a 5-1 defeat against Bayern Munich on Wednesday (15 February) with the result leaving his fragile hopes of bringing the Champions League to The Emirates Stadium in tatters before the second-leg of the last-16 tie has even taken place.
Wenger is one of the most illustrious and highly respected managers in world football but in recent seasons the unrest among Arsenal supporters has grown gradually to the point where nearly 250,000 people have watched a video on YouTube of an impassioned fan calling for him to be sacked in just 12 hours.
It would be remiss to disregard Wenger's achievements in north London but the success has dried up in recent years, and yesterday's capitulation was just the latest in a long line of abysmal performances served up by Arsenal in a game of real magnitude. Under Wenger's guidance the Gunners have gradually gone from being astonishingly invincible to predictably fallible; where did it all go wrong?
David Dein leaves Arsenal - April 2007
Wenger's closest ally and the man who fought to bring the Frenchman to Highbury in 1996, David Dein left his position as Arsenal vice-chairman in April 2007 due to "irreconcilable differences" with the rest of the board. Former Gunners' managing director Keith Edelman compared Dein and Wenger to John Lennon and Paul McCartney, because they brought the best out of each other.
The pair's work helped earn Arsenal a seat at the top table of European football and they are still close friends to this day. Wenger described Dein's departure as "a sad day for the club", and the 73-year-old has never truly been replaced by the club's hierarchy, who do not seem to use their time and influence on the club in the way Dein used to.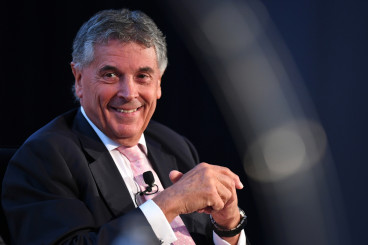 The former FA vice-chairman, who was responsible for signing the likes of Thierry Henry, Dennis Bergkamp, Marc Overmars, Patrick Vieira and Robert Pires, used to nudge Wenger into making key decisions that he may not have made without encouragement. He also embraced his friend and colleague's thoughts about completely transforming Arsenal's style of play and allowed him the opportunity to implement his methods which revolutionised English football. Both club and manager have certainly missed Dein's presence over the last decade.
Arsenal 1-3 Manchester United - April 2009
"I'm very confident the team will produce a magnificent performance and that we will manage it," Wenger said before his side's second-leg in the Champions League semi-final tie with Manchester United. "We play a home game where we have a very strong record in the Champions League. For many we are outsiders but I personally believe we will do it."
Two goals in the opening 11 minutes put paid to Wenger's pre-match bravado as Alex Ferguson's men blitzed and embarrassed the Gunners on their own turf. Park Ji-Sung and Cristiano Ronaldo added to United's one-goal advantage from the first-leg in the opening exchanges before the Portuguese forward's second-half strike ended any lingering hope of a dramatic salvo from Arsenal, who have not reached the last four of Europe's competition since and are still perhaps smarting from the psychological scars from that evening.
"It is the most disappointing night of my career," Wenger told BBC Sport. "I felt the fans were really up for a big night and to disappoint people who stand behind the team so much hurts."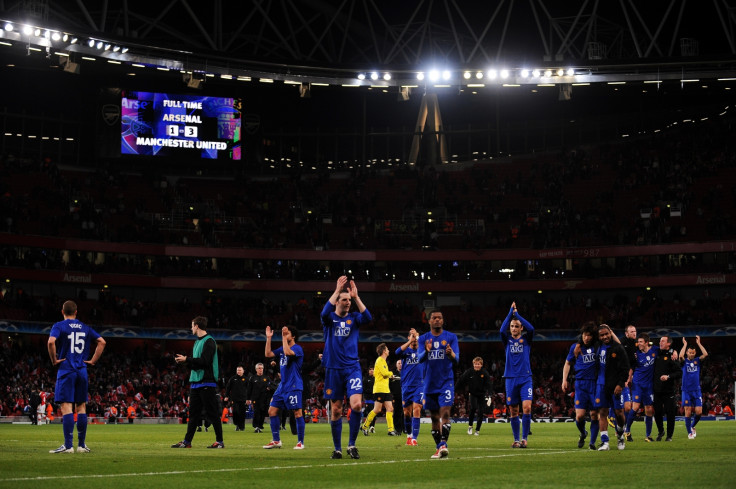 Arsenal miss out on Luis Suarez - July 2013
Arsenal were regularly shorn of their best and brightest while they adjusted to life at The Emirates Stadium, but the boot was almost on the other foot in the summer of 2013 when they pursued Liverpool forward Luis Suarez.
The Uruguayan international was keen to swap Liverpool for London and tried to force the Reds to "fulfil their promise" and let him leave Anfield. Wenger submitted a £40m plus £1 bid for El Pistolero, which activated a buy-out clause in his contract. But Liverpool's owners simply refused to sell.
"He had a buy-out clause," Liverpool owner John W Henry told The Telegraph in 2014. "I don't know what degree I should go into this - but he had a buy-out clause of £40m. So Arsenal, one of our prime rivals this year... they offered £40m and one pound for him and triggered his buy-out clause.
"But what we've found over the years is that contracts don't seem to mean a lot in England - actually not in England, in world football. It doesn't matter how long a player's contract is, he can decide he's leaving. Since apparently these contracts don't seem to hold, we took the position we're just not selling."
Instead of plying his trade under Wenger at The Emirates, Suarez almost dragged Liverpool to the Premier League title and has since enjoyed roaring success with La Liga giants Barcelona. The 30-year-old helped revitalise Lionel Messi during his first season at the Camp Nou, and would have presumably had the same effect on Wenger's reign at Arsenal.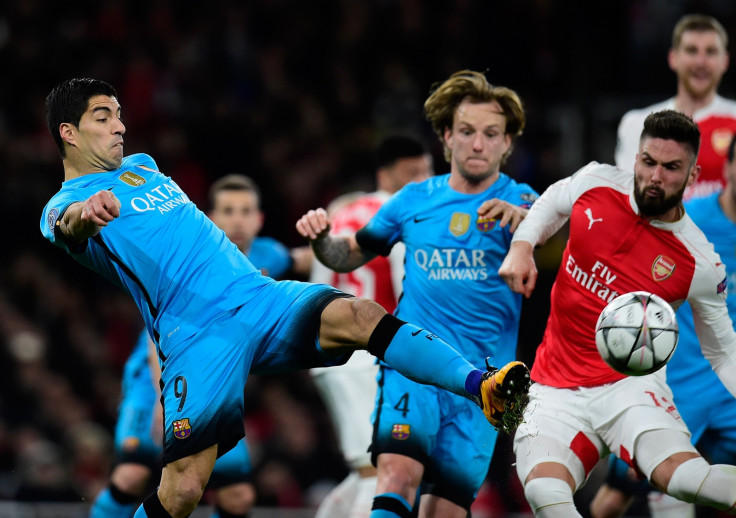 Manchester United 3-2 Arsenal - February 2016
A week before their Old Trafford collapse, Arsenal had come from behind to beat fellow title contenders Leicester City 2-1 at the Emirates and looked set to crank up the heat on the eventual Premier League winners with the new-found self belief and vigour Danny Welbeck's stoppage time header seemingly created. The Gunners were just two points behind Claudio Ranieri's men and many were tipping them to outfox the Foxes and claim their first league title for 12 years.
The victory over Leicester was a statement that could have been built upon against an out-of-sorts, injury riddled Manchester United. Their title charge could have been strengthened and their decade-long wait for a league win at Old Trafford could have been ended.
Step forward, Marcus Rashford. The teenager scored twice on his debut to down his side's old foes and send Arsenal into a small but incredibly costly slump which saw them fall eight points behind Leicester and out of the FA Cup.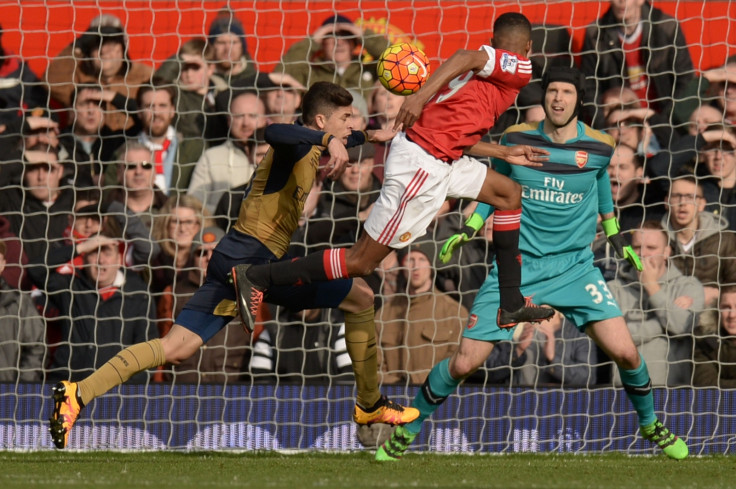 Bayern Munich 5-1 Arsenal - February 2017
Martin Keown says it was his former manager's "lowest ever moment", Lee Dixon thinks Wenger "seems so low", while club legend Ian Wright angrily described Arsenal as a "f*****g shambles".
Arsenal's humiliating second-half performance in their horrific defeat by Bayern Munich left former players seething and supporters calling for Wenger to leave now, let alone at the end of the season.
The collapse after Laurent Koscielny limped off was alarming, the manner in which they conceded embarrassing, but arguably the most vexing aspect for those who follow and are associated with Arsenal is that they have seen this all before. They even witnessed the same result against the same team in the same stadium just over a year ago.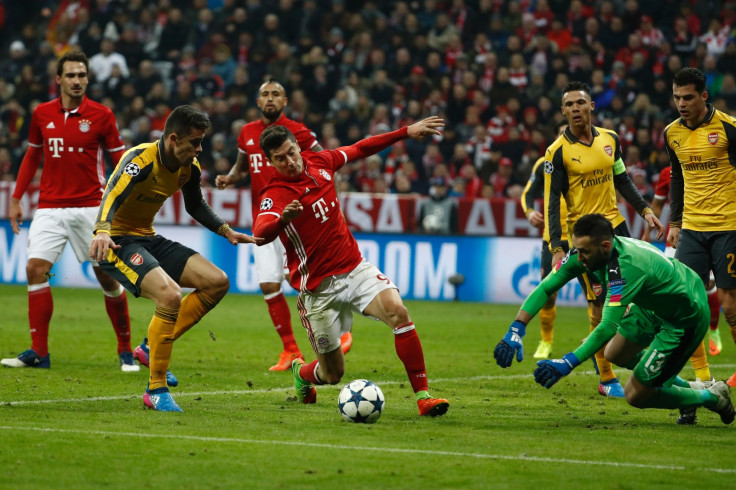 The blame cannot all be laid at Wenger's door; he presumably did not tell Francis Coquelin to take a bizarre jump to his left and allow Arjen Robben to cut in on his left foot for the opening goal, nor can he be criticised for Shkodran Mustafi bellowing at Hector Bellerin, allowing Thiago Alcantara to run past him before netting his side's third in the process. But it is the same old story with different players. Another Champions League last-16 clash over before the second-leg, another season hurtling towards crisis in February.
"It is difficult to explain, we concede the second goal and that is one," Wenger said after the game. "In the second-half we lost Koscielny very quickly, who came off at 1-1 and suddenly it looked like we collapsed.
"Mentally we collapsed and overall I must say they are a better team than us as well. They played very well in the second-half and we were a bit unlucky as well. Well done Bayern, they were better than us."
A mental collapse is not uncommon for Arsenal but neither is the view - held by substantial and growing sections of the Gunners' fanbase - that a change of manager is now not a risk, but required.