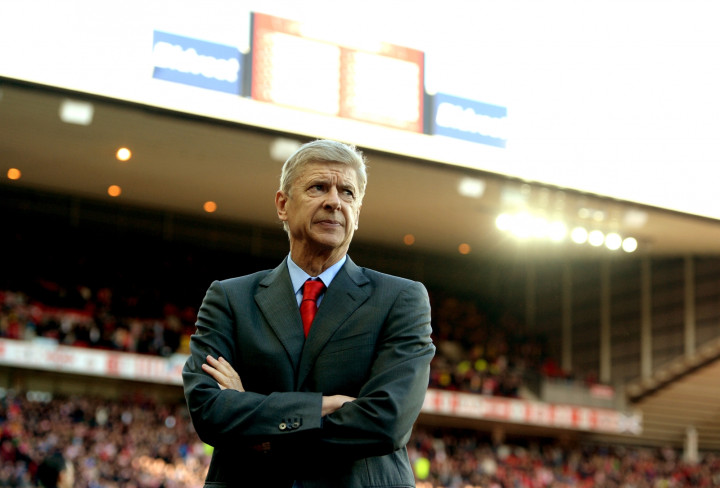 A crisis over Arsenal's future is as regular as a controversial offside decision or a Lee Cattermole yellow card in the Premier League. But worryingly for Arsene Wenger, the annual scrutiny over his position as manager has come in time for Christmas this year.
The howls of dissatisfaction are growing following Manchester United's 2-1 win at the Emirates -- United's first win away from home of the season. The Gunners have collected just four league wins from 12 this term, a return that marks their worst start to a season since 1982.
Fortunes change quickly in English football, but Arsenal's latest malaise is not an isolated incident. What can Wenger do to suppress the same old complaints that now have heightened urgency?
Abandon outdated principles
Challenging for titles in 2014 with principles from 2004 is not feasible for any team. Wenger's outlook on how a football club should operate is admirable, but holds little credence in the modern game.
Chelsea and Manchester City boast squads with two players for each position, albeit with one or two exceptions. It's a relatively standard requirement for a club looking to challenge on all fronts, despite City's attempts to defy that theory with their awful showings in Europe.
Further down a level, Manchester United have shown a willingness to take risks in an effort to close the gap on those ahead of them. While some may boil it down to the club just throwing money at a problem, their decisions over the past seven months following David Moyes' dismissal were an admission that there was a real problem at the club, the first step that must be taken in fixing it.
Arsenal's situation is different, but those around them have evolved in different ways to try and keep up with the demands of the league. Arsenal must follow suit and Wenger, a manager who is so intrinsically linked with every working of the club, must spearhead it.
January transfers
Nothing quells rumbling discontent quite like a shiny new January signing. Other than two shiny new January signings, of course.
Wenger's worrying supply of faith in Mathieu Flamini's ability as a holding midfielder and in Abou Diaby's elusive fitness have perhaps been the most alarming of his delusions this season. In October's annual general meeting, Wenger assured the club's failings in the summer transfer window will be rectified in the New Year. But given his reservations over bowing to the added cost that comes with mid-season signings, Arsenal fans wait with baited breath.
While the club have been forced to contend with a myriad of injury problems this term, that is not what is compelling the club to make additions to their squad. The players needed are simply not there. The sight of a slight Nacho Monreal being deployed at centre half is another indictment of that sad state of affairs.
Produce a result against Southampton to suppress the shifting status quo
The point where Southampton stop being viewed as a side who have enjoyed an excellent start to the season and when they are considered a genuine threat in upsetting the Premier League's status quo, is rapidly approaching.
Arsenal welcome Southampton to north London in their next home game on 3 December, the scene where Ronald Koeman's side rather comfortably eliminated them from the Capital One Cup in September. This season Arsenal's trend of being unable to register a win against the Premier League elite has continued. The least Wenger can do is get wins against the sides looking to displace them in the top four.
Repeat last year – it is the best Arsenal can now hope for
The formula that has defined Arsenal over the past four years has grown tiresome. Champions League qualification followed by elimination from the competition they toiled so hard to get into before the quarter-finals. Qualification for the knockout stages seems assured this season but challenging the best the continent has to offer seems unlikely, particularly with their second place group finish likely to feed them into the path of superior opposition. That leaves the small matter of replicating last season's FA Cup triumph on their checklist if Wenger is to earn another season in charge.
Make use of the options available to him
Perhaps the most damming assessment of Arsenal's season is that they are no longer any fun to watch. Arsene Wenger has adopted more or less the same system for the last 10 years and, at its height, it has produced the best football in Europe. This season, it has ground to a halt. Arsenal have been uninspiring and predictable, facets of their game reflected in uninspiring and predictable results.
For the first time in a long time, the manager will have two accomplished centre forwards at his disposal in the coming weeks with Olivier Giroud back in contention alongside Danny Welbeck. 4-4-2 may no longer be the purists' choice, but the two working in tandem could now offer Wenger something he has missed for some time.