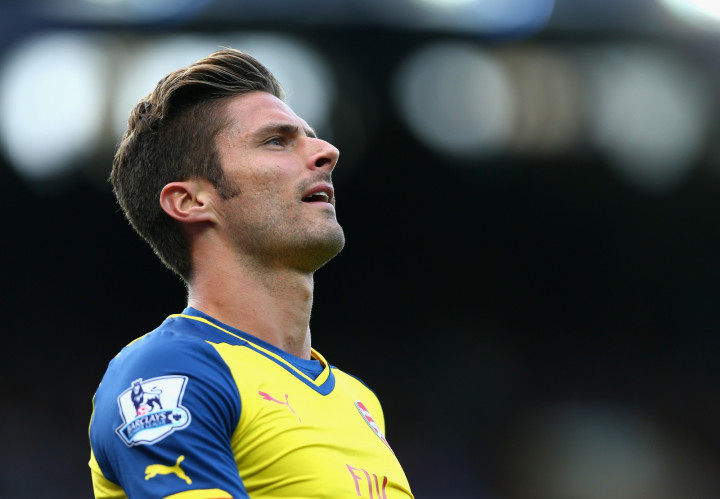 Arsenal striker Olivier Giroud believes the Gunners lack of ability to close the game and that has been the reason for their poor form this season.
The north London club lost to Manchester United in the latest fixture 1-2 at the Emirates on Saturday. And prior to the international break, Arsene Wenger saw his side suffer a 2-1 defeat to Swansea City, despite taking an early lead.
In the last Champions League clash against Anderlecht, Arsenal gave away their three-goal lead in the final quarter of the game and settled for a draw. They are without a win in the last three matches played in all competitions.
The French international, who returned from injury against United says the Gunners need to be more consistent to get back to winning ways.
"We need consistency, but we also need to know how to close out the game after winning it," Giroud told the Telegraph.
"I could not believe what I was watching (against Anderlecht). That is one of our weaknesses, we don't know how to close the game when we are winning."
"We must just stay at the back and not take too much risk. I don't know from where it comes but we need to improve ourselves in this way," he added.
Giroud picked up a foot injury against Everton earlier in August and made his first appearance after returning from injury on Saturday. The French international has played down suggestions that fatigue led to his injury.
"It was the force of the ball. It made my foot bone and ankle come together and cracked. I thought I had just twisted my ankle but it was a clear fracture," the Arsenal star explained.
"It was just bad luck, maybe a bit of tiredness when you are fragile but I felt good on the pitch. I didn't feel tired. I think it was bad luck - and [Sylvain] Distin is a strong boy. I was comfortable and happy to play almost every game last year," Giroud concluded.