One of Brazil's great fighting sons, Jose Aldo defied a difficult, poverty-stricken upbringing to become a pound-for-pound star in the brutal world of mixed martial arts. The first official featherweight champion in Ultimate Fighting Championship (UFC) history, he is currently in his second reign after a spell as interim titleholder ended when two-division king and former nemesis Conor McGregor was stripped of the belt in November 2016.
Jose Aldo fact file
Full name: Jose Aldo da Silva Oliveira Junior
Date of birth: 9 September, 1986
Home town: Manaus, Brazil
Height: 5'7
Weight: 145lbs
Family: Married Viviane Perreira in 2005, one child
Twitter: @josealdojunior
Instagram: josealdojunioroficial
Facebook: Jose Aldo Junior
Who is Jose Aldo?
Born in Manaus, a poor Amazonian city that lies on the banks of the Rio Negro, Flamengo and Chelsea fan Aldo, like most Brazilian boys, dreamed of becoming a professional footballer before learning capoeira and Brazilian jiu-jitsu.
After getting his first taste of Rio de Janeiro at a grappling tournament, he dreamed of training at the gym of influential coach Andre 'Dede' Pederneiras and later moved to the Marvellous City full-time having saved up enough money by working construction shifts alongside his bricklayer father.
Originally penniless, a teenage Aldo slept in the gym before living in one of Rio's notoriously dangerous favelas. He made his professional MMA debut as a 17-year-old in 2004 at EcoFight 1 and fought in numerous other promotions both in his homeland and the United Kingdom before going from unknown quantity to dominant champion in World Extreme Cagefighting. The WEC was later absorbed by the UFC, where Aldo continued his dominant streak until an infamous loss at UFC 194.
Career highlights
Makes professional MMA debut in August 2004 with a first-round knockout of Mario Bigola at EcoFight 1
Suffers first career defeat in November 2005 to Luciano Azevedo at Jungle Fight 5
Wins WEC featherweight championship in November 2009 courtesy of a second-round victory over Mike Brown
Becomes the UFC's first featherweight champion in November 2010 after UFC-WEC merger
Defends UFC featherweight strap for the first time in April 2011 by seeing off Mark Hominick via a unanimous decision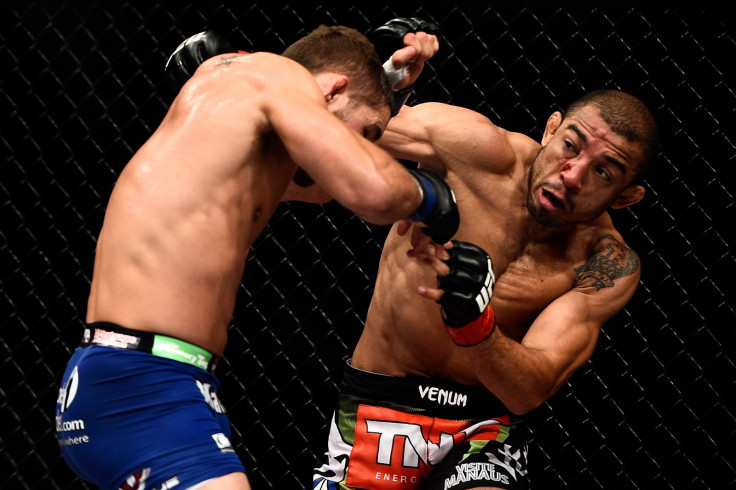 After 18 straight wins and six more successful title defences against the likes of Chad Mendes and Frankie Edgar, Aldo loses belt in humiliating fashion during a 13-second, one-punch knockout by Conor McGregor
Beats Edgar again at UFC 200 in July 2016 to become interim champion
Reportedly requests release from his UFC contract in September 2016 amid frustrations over broken promises, no McGregor rematch, pay disparity and lack of respect in UFC
Promoted to full-time champion in November 2016 after McGregor is stripped
How did he get that scar on his face?
Aldo, nicknamed 'Scarface', sustained the distinctive scar that runs across his left cheek as a one-year old. The fighter has explained in previous interviews that he ended up getting burned after his sisters were roughhousing near a piping hot barbecue.
Who did Jose Aldo lose a fight to?
Aldo has suffered only two career defeats to date, the first of which came against compatriot Luciano Azevedo, who now works as a policeman, at Jungle Fight 5 in Manaus 12 years ago. His second and only UFC loss to Conor McGregor provided a hammer blow to his previously stellar reputation.
How much is Jose Aldo worth?
Estimates vary, although celebritynetworth.com believe Aldo's net worth to be in the region of $9m.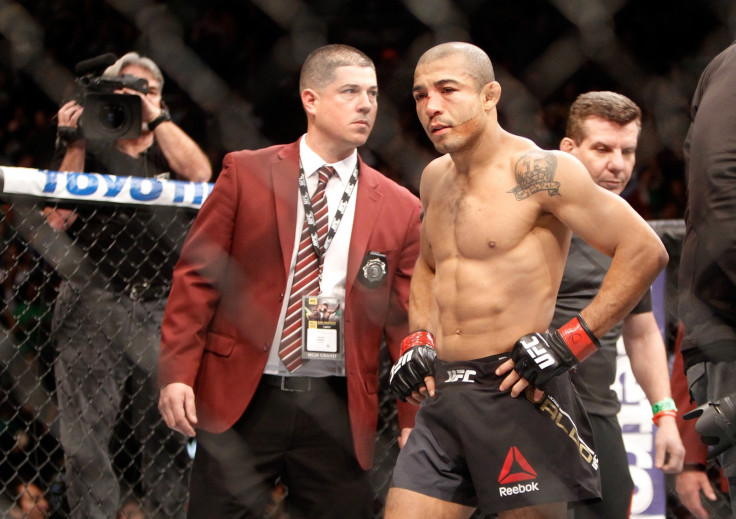 Jose Aldo's biopic
Such is Aldo's popularity that, in 2016, a two-hour biopic was produced about his life. 'Stronger Than the World: The Story Of Jose Aldo' focuses on the fighter's extraordinary journey and his troubled relationship with his father. The film, which sees Jose Loreto take on the title role, originally missed its release date in December 2015 following that disastrous loss to McGregor but finally premiered in Rio last June, three weeks before his interim title bout against Edgar. It is directed by Solace's Afonso Poyart.

"Aldo represents many Brazilians," said Pederneiras "He came from Amazon with just a dream, lived in the academy, later in a slum. He had nothing and reached the highest place a fighter can be: being undefeated for 10 years and considered as the best pound-for-pound [fighter] in the world. No matter the future, what he has done in life is a great history to be seen on the big screen and a great example to be given to many Brazilians."
What is his reach?
The UFC list Aldo's reach at 70". His leg reach is 40".