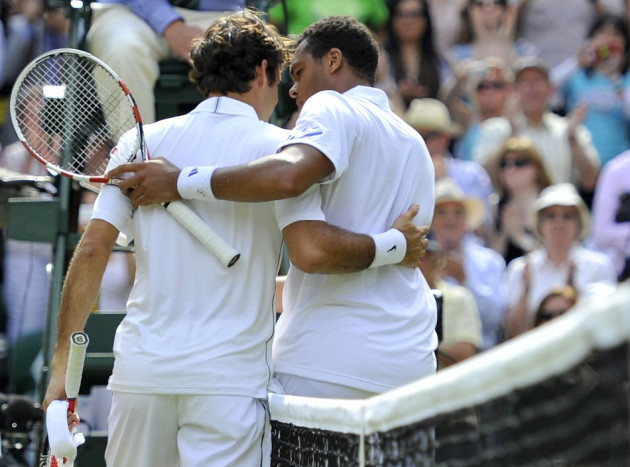 The chief sports writer for the Guardian on the demise of Roger Federer After six-time Wimbledon champion Roger Federer's quarter-final exit to Jo-Wilfried Tsonga, Williams suggests that Pete Sampras's record of seven victories could be beyond the Swiss player. His defeat means "he will have to win the title after his 30th birthday, a feat no one has achieved since 1975, when the 32-year-old Arthur Ashe junk-balled Jimmy Connors, 12 years his junior, to distraction and defeat. "Although Federer is the owner of a record 16 grand slam titles, the last of them came almost a year and a half ago, when he beat Andy Murray in the final of the Australian Open." The former world No.1 has now gone six tournaments without grand slam success. A year ago this month, after 285 weeks at No1, he dropped a place in the world rankings, shortly before going out in the Wimbledon quarter-finals to Tomas Berdych. "Now he stands at No3 in the world, and the decline may not be reversible"
Mark Ogden on United's pursuit of Nasri Mark Ogden observes that Manchester United are likely to test Arsenal's resolve with a £20m bid for Samir Nasri before the new Premier League season starts in August. But Ogden suggests, with Paul Scholes having retired at the end of last season, Sir Alex Ferguson should "join Barcelona in the hunt for Cesc Fabregas" instead. Ogden, the Telegraph's Northern Football Correspondent believes Fabregas' creativity and box-to-box qualities would "provide United [with] a replacement for the Scholes of ten years ago, when he was in his prime." United could provide Fabregas with a pivotal role at the heart of a competitive team, a step up from anything Arsene Wenger can offer at the Emirates and an assurance of first-team football, something he is unlikely to experience at the Nou Camp.
Marina Hyde on Nike's subtle inference Nike's latest sportswear range comes in for some particularly caustic treatment from Guardian columnist Marina Hyde. The latest Nike campaign revolves around a series of T-shirts branded with less-than-subtle slogans designed to satirise the very notion of satirising Nike, apparently. "One has the word DOPE plastered across it, above the image of a pill bottle spewing out little surfboards and skateboards and snowboards, while others bear slogans like GET HIGH." Hyde observes that Nike is seeking a piece "of the very market that satirises it...taking the piss out of Nike? Please! Nike SPONSOR taking the piss out of Nike."