Football World Cup 2014: Neymar Says He Will Support Lionel Messi in Final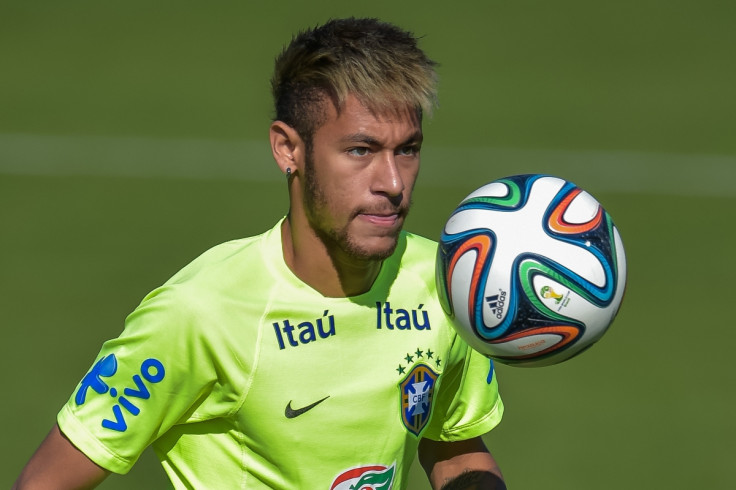 Brazilian star Neymar has admitted that he will be supporting Lionel Messi and arch rivals Argentina when they take on Germany in the final of the 2014 World Cup.
Neymar was ruled out of the World Cup after the tackle from Juan Zuniga of Colombia fractured a vertebra in his back in the quarter-final. Hosts Brazil were knocked out of the tournament in the semi-final after they were thrashed 7-1 by the Germans.
The Barcelona forward, who was talking to the press days after the humiliating result, said he will be rooting for clubmates Messi and Javier Mascherano to win the cup. The Brazil forward feels that the Argentinean star deserves the World Cup after everything he has done for football in the past few years.
"I wish good luck to Germany but I want my two friends Lionel Messi and Javier Mascherano to win it," Neymar said, as quoted in the Daily mail.
"Messi deserves to win this World Cup for all he has done for football. I'll be supporting him as a friend and as a colleague."
Meanwhile, in a tearful interview, Neymar has spoken about the trauma he went through after the tackle. He feels he is lucky to escape with just a fracture, as that tackle could have easily left him paralysed.
"God blessed me. If it had been another two centimetres I could be in a wheelchair today," the Barcelona player added.
The 21-year-old forward also revealed that Zuniga had called him the next day to apologise for the tackle, and told him that he did not mean to hurt him intentionally.
"I don't hate him, I don't hold a grudge, but I don't feel anything," the Brazilian concluded.
© Copyright IBTimes 2023. All rights reserved.