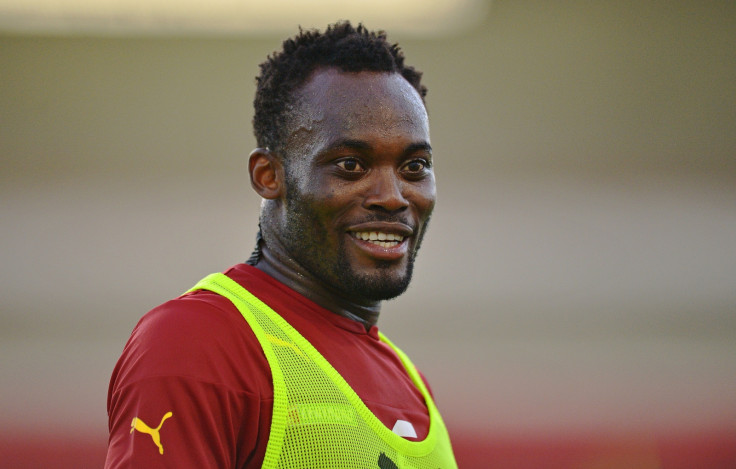 Ghanaian football star Michael Essien has hit out at reports that he contracted the Ebola virus while on international duty.
Over the weekend, reports circulated claiming that the AC Milan midfielder was suffering from the deadly disease, which has claimed the lives of over 4000 people in Sierra Leone, Liberia and Guinea.
One article even quoted Riccardo Colli - who works at AC Milan - expressing his 'shock' over Essien's disgnosis.
"It has come to a big shock to everyone involved with the club but we are optimistic for Essien," he is reported to have said.
"He is a very strong person and the Ebola has been caught in the early stages. He's in experts hands so he should be fine."
Within minutes the sportsmen was inundated with messages from hundreds of fans sending their prayers and also begging for answers.
Taking to Instagram, the 31-year-old ex-Chelsea player dismissed the reports as false, insisting he was "fit and very healthy".
"I'm very fit and very healthy," he wrote alongside a picture of himself with two thumbs up. "No truth in the internet rumours that I have contracted Ebola."
"I'm well & will be training as usual tomorrow. The Ebola virus is a very serious issue and people shouldn't joke about it.
"Whoever wrote this article is very unprofessional and insensitive...!!!#Jahbless."
He later took to Twitter to urge fans to direct their energies to the real issue: "True victims of Ebola deserve better and our thoughts & prayers are with them and their families.#sue"