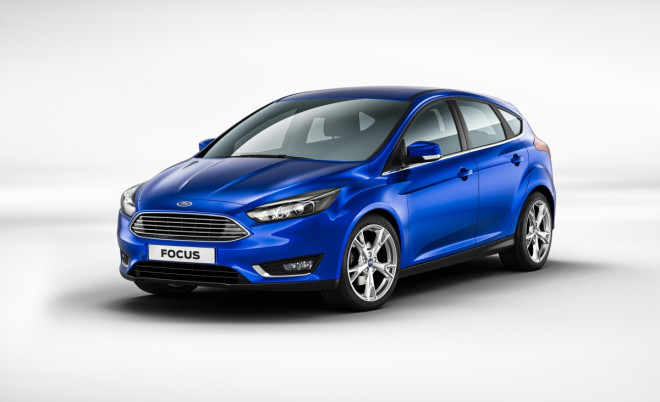 "I'm hungry" is all you need to say to find a restaurant in the new Ford Focus with Sync 2, the second generation of the company's in-car communications and entertainment system - and the car is Ford's first capable of automated perpendicular parking.
Announced at Mobile World Congress in Barcelona, Sync 2 will debut on the new Ford Focus in Europe - also revealed at the Spanish show - and will be available on the Mondeo later this year, followed by the new Mustang in 2015.
Sync 2 is controlled by voice, along with commands issued through an 8in, high-resolution touchscreen in the car's dashboard. The driver can control the car's entertainment system, climate control, satellite navigation - and linked mobile devices like compatible smartphones and tablets - with voice commands.
Pushing the system's voice control button and saying "I'm hungry" will bring up a list of local restaurants; alternatively, if your need for food is less urgent, you can access Sync 2's Michelin guide to choose somewhere to eat. The system can then call up the restaurant to let you make a reservation, then guide you there with turn-by-turn directions.
Natural language
Other natural launguage commands include "Max AC" to turn up the air conditions, or "Temperature 20 degrees" if you want to be more specific.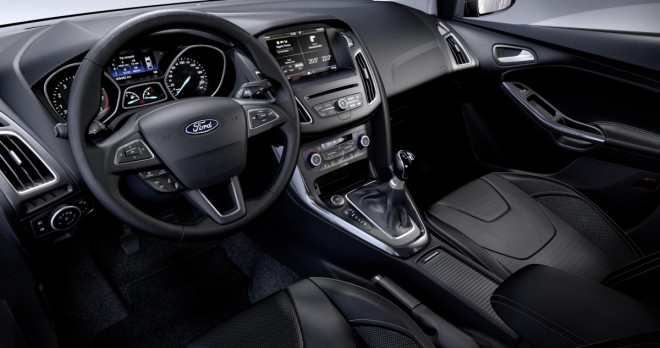 Ford has also improved the way Sync understands addresses; instead of saying each line of the address at a time and waiting for the system to register each detail, the driver can now say the whole address at once and Sync 2 will work it out.
For points of interest a full address is no longer required, as you can just say "Wembley Stadium," for example, and the system will understand; to further aid navigation, landmarks and major road junctions are now shown in 3D to make them clearer and easier to understand.
Where previously a string of voice commands was required to play music from an attached smartphone or MP3 player, Sync 2 now understand if you just say the name of an artist or track; cover art is displayed on the car's 8in screen with compatible players.
"We have developed Sync 2 so it is simple and intuitive for drivers to use, and it seamlessly switches between touch screen and voice commands," said Pim van der Jagt, executive technical leader of Ford's Research and Advanced Engineering division. "Drivers will be able to control more in-car systems than ever before, while keeping their eyes on the road and their hands on the wheel."
---
Automated parking
---
A global first for Ford, the new Focus is able to park itself perpendicularly, reversing itself into an empty space with parked cars on either side, adding to automated parallel parking, which is already available on some models.
Perpendicular parking is made possible with the addition of two new ultrasonic sensors to the back of the car. The sensors can also alert the driver to unsighted cars approaching as they reverse out of a space. Finally, the new sensors can help a driver exit a parallel parking space by operating the steering while the driver controls the accelerator and brake.
---
Smart key and intelligent lighting
---
The new Focus brings Ford's MyKey technology to Europe for the first time, giving buyers a second key which can be programmed to limit the car's top speed, the maximum volume of the stereo, and prevent the car's stability control from being turned off - all features aimed at keeping younger and less experienced drivers safe.
Finally, the new Focus features Ford's Adaptive Front Lighting System, which automatically adjusts the angle and intensity of the car's Bi-Xenon headlights, depending on the ambient lighting and surrounding environment.
At higher speeds, such as motorway driving, the lights project a longer, straighter beam to help the driver see further ahead, while at slow town-driving speeds the lights will project wider and to the sides to help make cyclists and pedestrians more visible.
The new Focus will be available with a wide range of engine options, including a new 1.5-litre diesel PowerShift automatic that will be introduced next year, offering a 19% improvement in fuel efficiency over the current model. The car will also be offered with Ford's award-winning 1.0-litre EcoBoost engine, which will be upgraded next year to improve efficiency by 17%.