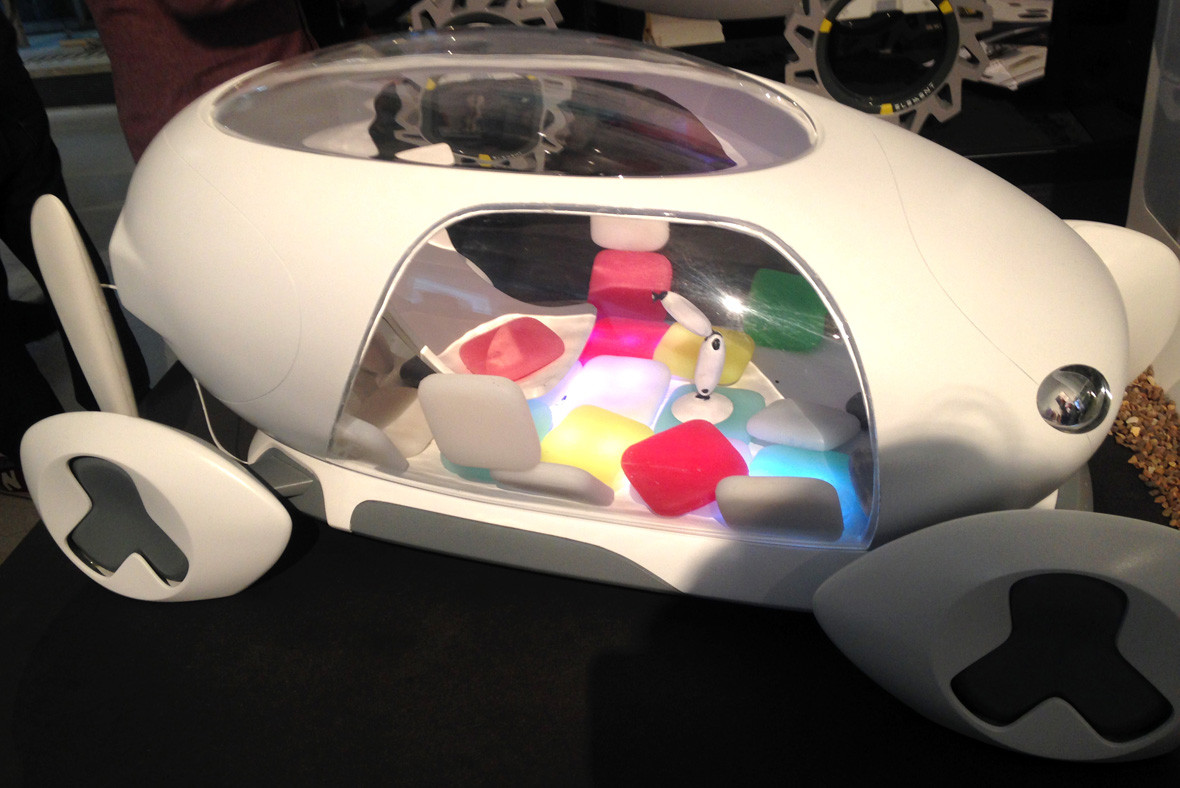 The car of the future will look much less like Google's compact driverless vehicles, unofficially known as pods, and more like a sleek mobile living room if a new generation of automotive designers get their way.
"Smart cars in smart cities could be an amazing transition," said Dale Harrow, head of the Vehicle Design programme at the Royal College of Art (RCA). His most recent batch of Master's students have revealed their final assignments to the public. "It's comparable with the transition from the old telephone to the smartphone."
This is not just any crop of pupils. Past students from the college now head up important roles at Volkswagen, Jaguar, Ford and many others automakers. Their ideas are sure to filter into, and shape, the industry. Many of their final projects are even sponsored by the likes of Land Rover and BMW.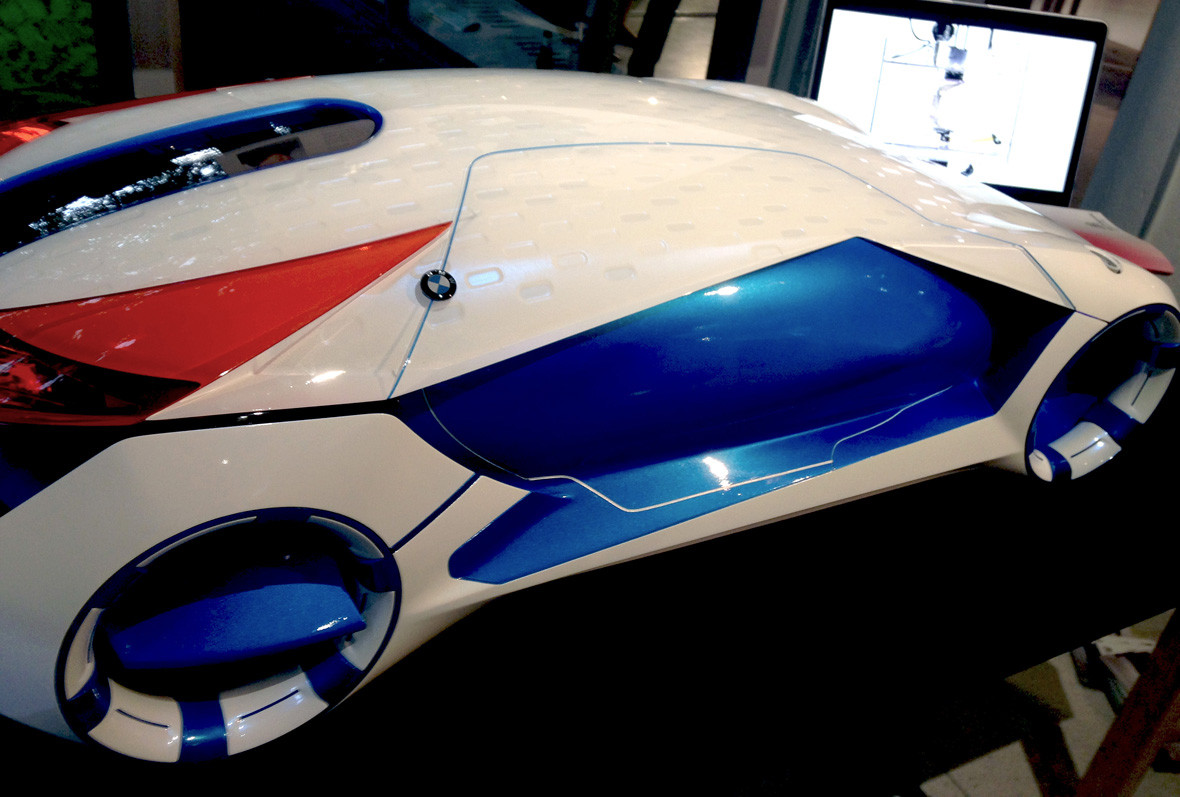 "Because of the risk averse nature of industry, said Harrow, brands are more than happy to work with students because on their own "they can't afford to be too forward thinking". It is not about taking a brand such as Rolls-Royce into the next five years, he said, but the next 25.
"If they work with us, they get a cross section of international students," he said. In turn, the students get plum internships and help prototyping their designs.
This is the first year students from the Master's programme were all part of the digital generation, said Harrow, and it showed in what they brought back as they peered into the future. "The course was traditionally petrolheads designing sports cars," he said, but now they are designing "intelligent cars in intelligent cities" and more women are joining the course.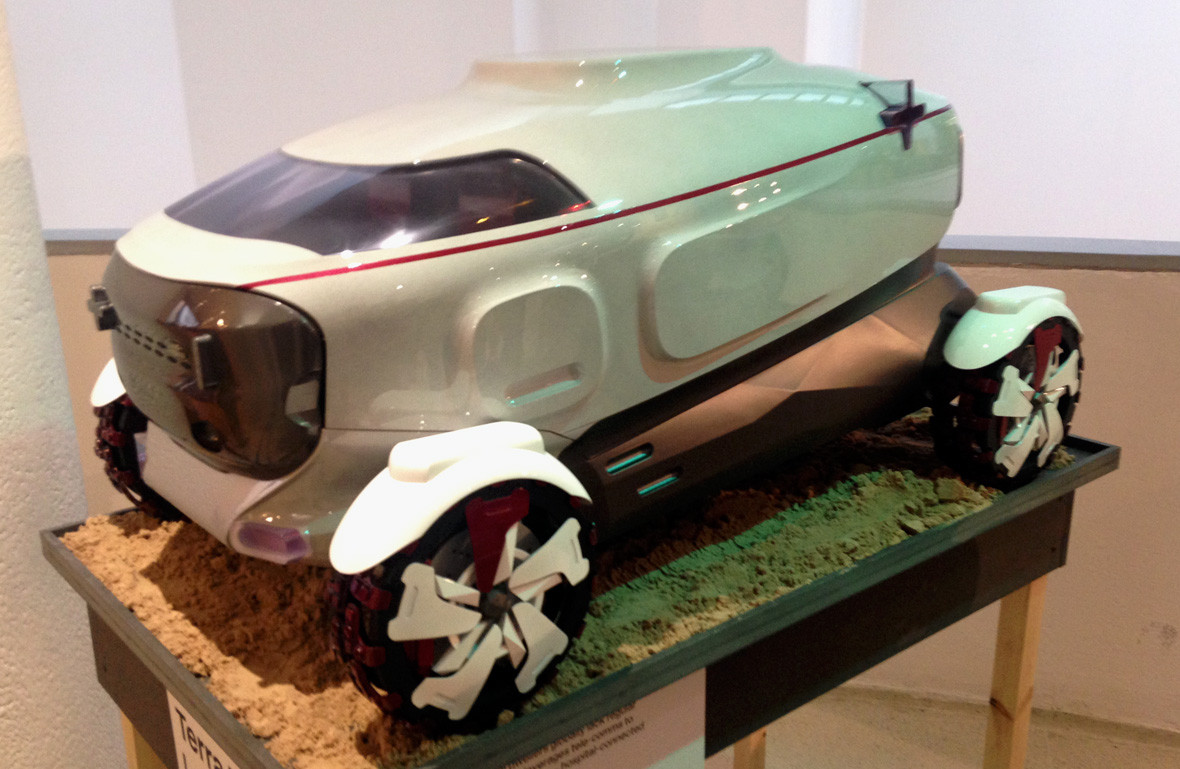 "It's a generation that are much more flexible in their thinking," he said. "Nobody wants to own anything. If you want a car you hire it. They live transitorily in flats. They work internationally. It's completely different ownership models."
When Harrow glimpses the future, he sees cars that can talk to each other to avoid traffic jams and accidents on the road. He also sees a more seamless connection between private and public transport. This will lead to more time to relax, catch up on social media, watch videos, talk on the phone or chat with other people riding with you while you are "driving" the streets.
The school's branch in Greenwich, south-east London, is even helping heading up the Gateway Project — part of £19m ($30m) in government funding earmarked for research into autonomous cars.
"There is a lot of interest in these changing social patterns in society," Harrow added. But the question he said his students are asking is: "How do you make stuff for this future?"