Former Arsenal midfielder Samir Nasri reveals he is still in touch with Arsene Wenger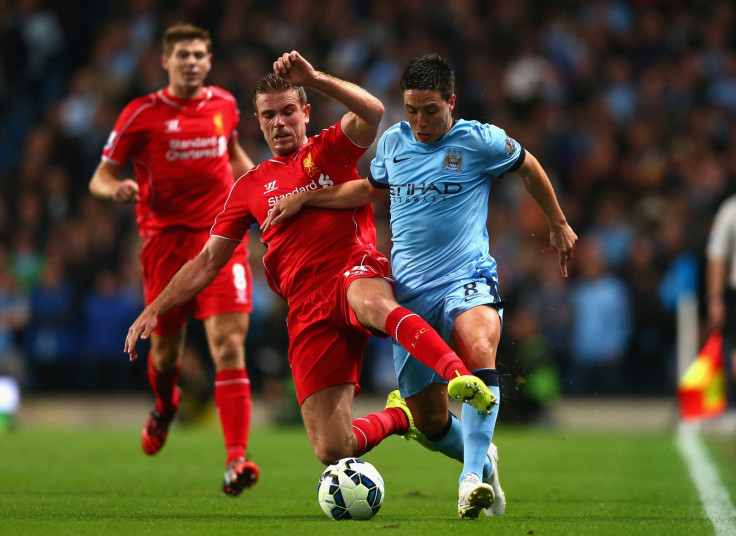 Former Arsenal midfielder Samir Nasri has revealed that he is still in touch with Arsene Wenger, whom he considers a father figure and under whom he played his best football.
The Frenchman transferred from Olympique de Marseille in 2008 but left for Manchester City acrimoniously in 2011, where he has won the league twice, but is struggling for first team action, amid competition from other world class players in the same mould.
Nasri was among the plethora of players who transferred to City over the past few years for a better pay cheque, including Kolo Toure, Gael Clichy and Emmanuel Adebayor. The Gunners are currently self sufficient in finances after improved commercial deals kicked in last season and as a result, no longer need to sell their best players.
Nasri has been vehemently boo-ed by fans on his trips to the Emirates over the years but that has not dissuaded the midfielder in keeping his relationship strong with Wenger.
"Yes, I speak to him," the 27-year-old told FourFourTwo.
"I'm close to Arsene Wenger, I've always said he is my football father, and I wouldn't just say that.
"He did a lot for me; he made me the player I am and is someone who's been really important for my career. So I have a good relationship with him, he is someone I will always respect because he deserves it. For me, he's been the best manager I ever had in my career, so I have a lot of respect for him," he added.
Nasri has worked under Manuel Pellegrini and Roberto Mancini since his departure and insists that the Chilean shares many traits with Wenger when it comes to their judgement of the game.
"Football wise it's the same – they like to have a team with good professionalism, and an offensive team as well. So they have the same mentality, and they are both calm as well.
© Copyright IBTimes 2023. All rights reserved.