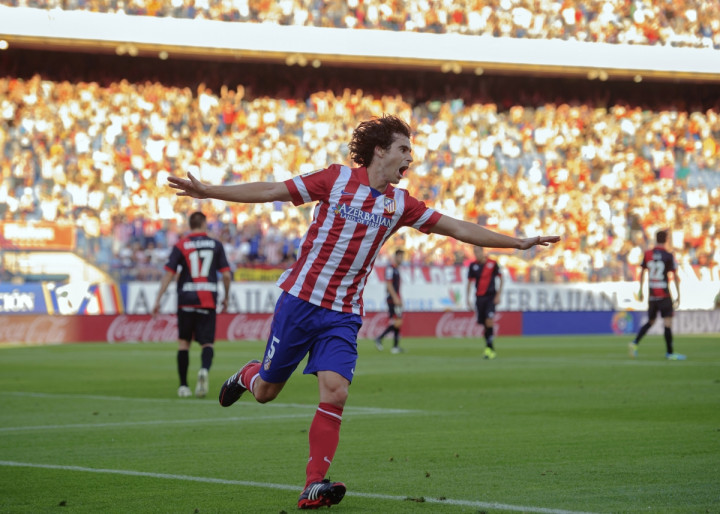 Former Chelsea star Tiago Mendes has revealed Jose Mourinho wanted him to return to Stamford Bridge - but the midfielder chose to rejoin Atletico Madrid.
After his contract with the La Liga winners ended in June, reports claimed Mendes was set to return to Stamford Bridge alongside his friends Diego Costa, Thibaut Courtois and Filipe Luis.
Mourinho was said to have been keen on signing the 33-year-old as a replacement for Frank Lampard, having already coached him during the 2004/05 season at the London club.
But, despite becoming a free agent after bidding farewell to the La Liga side, he chose to snub the Blues and rejoin the Spanish club.
When asked about what happened with Chelsea, Mendes was quoted by AS as saying: "The summer was very difficult. I want to explain [to] the fans what happened but there are some things that I can not explain because [they] are not important."
"At the end of last season, I received a great offer [from Chelsea] and it made ​​me think about making a change.
"But I realised that the most important thing was to feel important at a club. I spoke to Cholo [Atletico manager Diego Simeone] and he told me he wanted me in the squad in the next training session.
"From then, I could only think of rejoining Atletico and wearing this shirt again. I am happy and grateful to everyone and to the club for having me back. I will give everything on the pitch to return their efforts."
There were some Atletico Madrid supporters who questioned his doubts during the summer but Mendes reminded them he rejected a better offer because he is "where he wants to be".
"Fans who have talked to me are happy about my return and I am grateful," he said. "They know my feeling for the club. If I'm here, it's because I want to be here [despite having an option that was] more lucrative and if I'm here, it's because I am very [committed] and I feel very loved at this club."