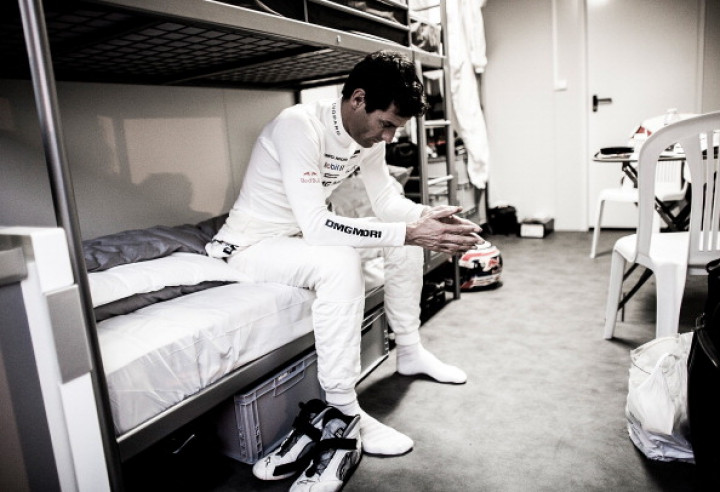 Former Formula 1 driver Mark Webber escaped a serious injury after a crash in the season finale of the World Endurance Championship (WEC) in Brazil.
The 38-year-old, who retired from Formula 1 last season, was driving in his Porsche when he collided with the Ferrari of Matteo Cressoni on the 14th corner before his car slammed the safety wall at the Interlagos circuit in Sao Paulo.
Both Webber and Cressoni were taking to the circuit's medical centre for initial examination and then to the local Hospital Bandeirantes, for further checks. The Australian gave spectators a thumbs up before he was taken by medics and is now in a "satisfactory" condition.
A statement on the WEC's official website read, "A dramatic accident occurred during the six-hours of Sao Paulo between the No.20 Porsche 919 Hybrid of Mark Webber and the No.90 8Star Motorsports Ferrari 458 Italia of Matteo Cressoni."
"The two drivers were conscious and transported with medical assistance to the circuit's Medical Centre. Examinations took place."
"The two drivers were then taken to the Hospital Bandeirantes in Sao Paulo for additional checks. They are in a condition which is for the moment satisfactory," it added.
Meanwhile, Webber's Facebook page released a statement saying, "Mark has been taken to a local hospital in Sao Paulo and will stay overnight for precautionary checks."
"He is in a satisfactory condition and his team mates Timo Bernhard and Brendon Hartley have gone to see him. Thanks to everyone for your messages!"
Webber sealed his first pole position along with Timo Bernhard. The former Formula 1 driver joined Porsche managed to finish ninth position in his first season in World Endurance Championship.