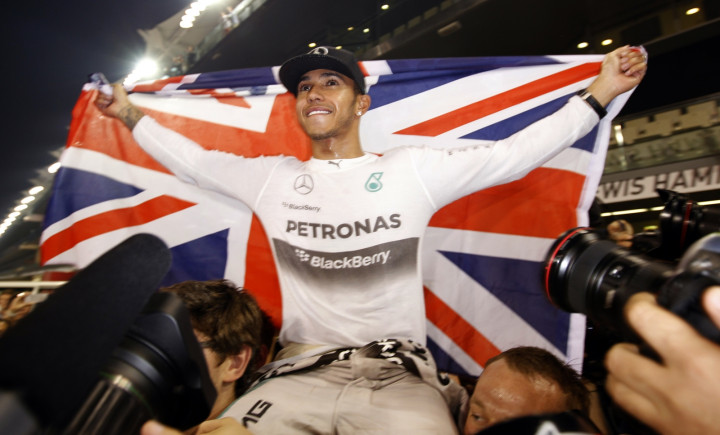 Lewis Hamilton has opened up regarding his relationship with Mercedes teammate Nico Rosberg during the 2014 F1 season, which came to a boil a few times along the way.
The Mercedes pair are childhood pals and came up racing karts together until they stepped into the world of F1. They had been teammates earlier in their careers as well, without much trouble.
However, this season their friendship was tested as the two drivers went head-to-head for the world championship, which caused more than a few high tension moments, until the season reached its climax at Abu Dhabi, where both drivers had the chance to become champions.
Ultimately, it was Hamilton who triumphed and won his 11th race of the season which gave him his second F1 drivers' title making him only the fourth Briton to win multiple titles.
The former McLaren driver revealed that both of them did not have the time to be friends as they were fighting for the title, and each of them wanted to beat the other.
But he is confident that their 'foundation of a friendship' is intact as they have built it not just over one year but from the time they were kids.
"It is, yeah. Naturally it's difficult for us, because this year we were fighting seriously for the world championship," Hamilton told talkSPORT.
"There was no time to be friends, in terms of going out to dinner together and being chums, we were there to win, he was there to beat me and I was there to beat him."
"But ultimately, at the end, he came over [to say congratulations after the final race] so that foundation of a friendship we built when we were kids is still there, and there was a lot of respect in that gesture, which I appreciated.
"I definitely liked that I got the points!" the 2014 World Champion explained.
Despite winning 10 races going into the final round, Hamilton still had to finish second to clinch the title if Rosberg had won the race. The Mercedes driver is hoping that the double points rule is scrapped for the 2015 season, as it will make it more even going into the last race of the season.
"Of course, going into the last race, it was a strange addition to the rules and I'll be glad if next year that won't be the case."
"It will definitely make it a bit more even going into the final race," Hamilton concluded.