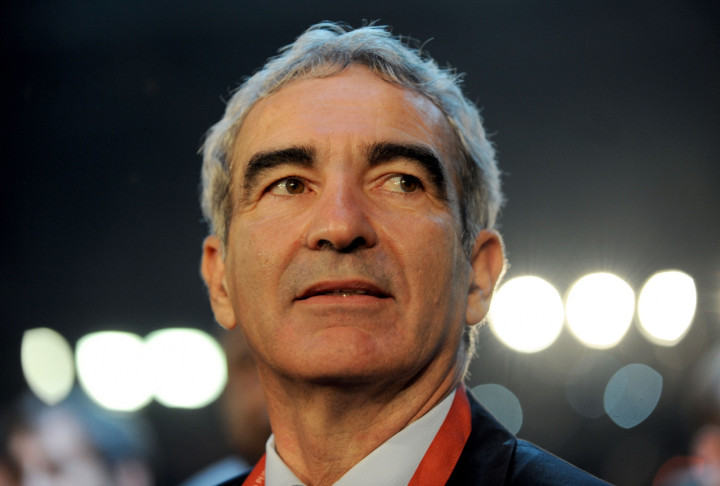 Chelsea manager Jose Mourinho is among the high profile names singled out for criticism by former France coach Raymond Domenech in his new book.
The Portuguese stands as one of the game's most revered coaches but in Mon dico passione de foot (My Passionate Football History) Domenech labels him "translator with a disproportionate ego" when recalling incidents from his spell in charge of Les Blues.
He wrote: "That's the problem with translators. There comes a time when you are convinced that you are behaving how they say you are. When everything is going well for him, he gets all the credit, but when it is not, he pushed the blame onto his players. He is a translator with a disproportionate ego."
Domenech's comments refer to an incident where Mourinho claimed he and France were treating Claude Makelele "like a slave" after calling the midfielder into the squad for an upcoming Euro 2008 qualifier, despite having retired from international football after the 2006 World Cup.
While his reign as manager ended in acrimonious circumstances after France's dismal exit at the 2010 World Cup in South Africa, Domenech led the country to the final of the competition four years earlier in Germany, losing on penalties to Italy.
That game will always be remembered for Zinedine Zidane's infamous head-butt on Marco Materazzi, an incident Domenech has since labelled "selfish".
"He harmed his country when he head-butted Marco Materazzi in the 2006 World Cup final. France lost the game because of his actions.
"He sacrificed the France team's chances for the sake of his pride," he added, before comparing Zidane's actions to those of Thierry Henry, whose handball in a 2010 World Cup playoff against Republic of Ireland set up the goal that got Les Blues to South Africa.
"He (Henry) sacrificed his image for the sake of the France team."
Former Chelsea defender David Luiz was also criticised by Domenech, who described the £50m Paris Saint Germain signing as someone who "gives off an aura of everything bar security".