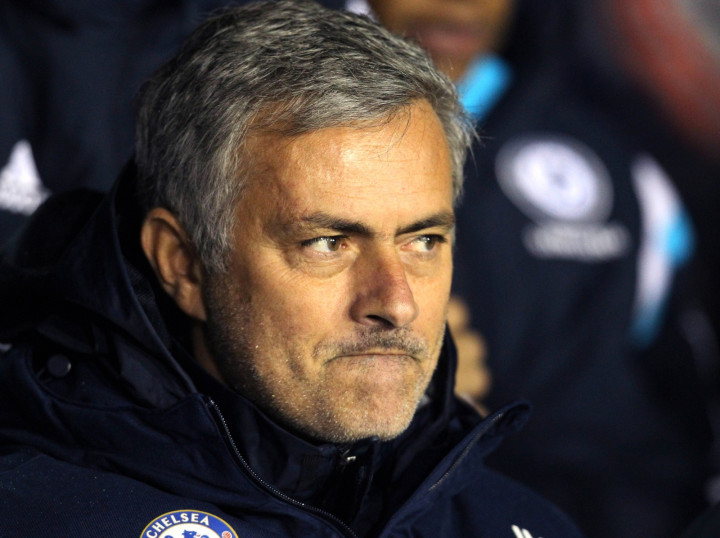 Chelsea manager Jose Mourinho has hit out at the fringe members of his squad for leaving him with little reason to consider them for his starting line XI against Queens Park Rangers on Saturday 1 November.
Filipe Luis, Andre Schurrle and Mohamed Salah were among those handed a chance to force their way into their manager's first-team plans in their League Cup tie with Shrewsbury Town but their lacklustre performances will not have helped their cause.
Chelsea struggled to a 2-1 win following Jermaine Grandison's own goal and the Blues manager believes he has been left with some easy decisions to make ahead of the visit of QPR.
"I expect players to give me problems. I love problems. But a lot of them didn't and they've made it easy to choose my team for Saturday," Mourinho said following the win on Tuesday 28 October.
"If players who played 90 minutes two days ago were fantastic, I expect people who are not playing a lot to raise the level to create me problems. They did not create me big problems."
Didier Drogba was on the scoresheet as he continued to deputise in the absence of Diego Costa and Loic Remy. Having played the entire 90 minutes in the 1-1 draw with Manchester United on Saturday 25 October, Mourinho was left particularly pleased with the veteran striker, who continues to inspire the club's younger generation.
He said: "Yes, I was worried when they equalised but we go through and Didier played a massive part in that.
"Hopefully he will be good for the weekend but we will have to see because right now his character is stronger than his body.
"Maybe what he has done today is through his character – not his body.
"That is what makes players special and any of the young players lucky enough to play alongside him learn from that."