Just released emails hacked from the private account of former Republican secretary of state Colin Powell reveal the retired four-star general blasting Donald Trump as an "international pariah" and a "national disgrace" involved in a "racist" movement.
Powell also wrote in June to former aide and journalist Emily Miller that Trump was "in the process of destroying himself — no need for Dems to attack him".
He denounced as racist the so-called birther movement supported by Trump that believes Barack Obama was born in Africa and not in the US.
"Yup, the whole birther movement was racist," Powell wrote in August in one of the emails seen by Buzzfeed and obtained through the website DCLeaks.com.
He also noted that Trump wanted to know if Obama was a Muslim. "What if he was?" Powell asks. "Muslims are born as Americans everyday."
Powell told Buzzfeed that he wasn't denying he wrote the leaked emails, but refused to comment further.
Powell complained about the "level of intolerance in parts of the Republican Party" in an email entitled "racism."
He also noted that Trump adviser Roger Ailes — the former chair and CEO of Fox News who left the company after a lawsuit was filed against him for sexual harassment — wouldn't help Trump with female voters.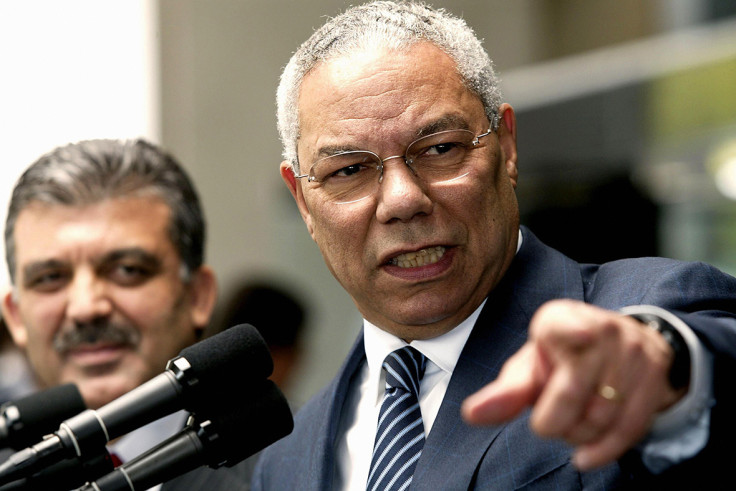 "Ailes as an adviser won't heal women, don't you think?" Powell wrote.
Powell railed against the media for giving Trump "oxygen". To "go on and call him an idiot just emboldens him," he wrote.
The site that had the emails, DCLeaks.com, has been linked to suspected Russian cyber spies.
The private cyber security firm ThreatConnect has reported its suspicion that DCLeaks is a Russia-backed operation, linked to the notorious hacker Guccifer 2.0, who has just released more data stolen from the Democratic National Committee.