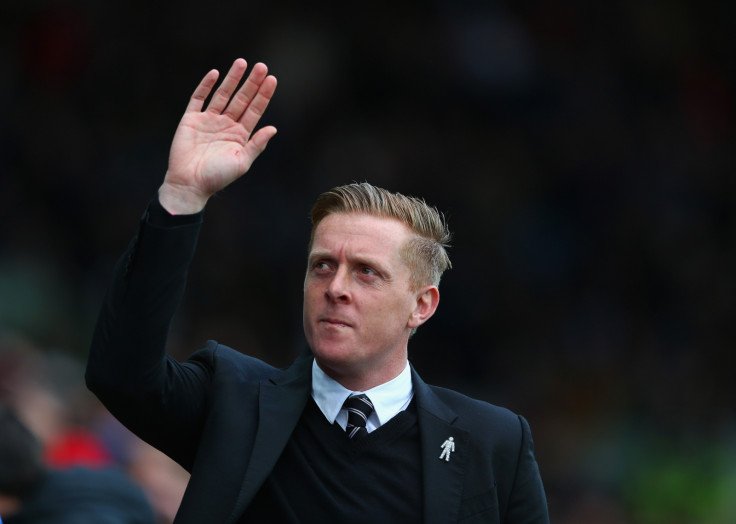 Garry Monk has been appointed as Leeds United's new head coach. The 37-year-old, who is best-known for his time in charge of Swansea City, has signed a one-year rolling contract with the Championship club – becoming their seventh coach in three years.
The announcement comes shortly after the long-anticipated sacking of Steve Evans by the Whites. Monk – who enjoyed an 18-month spell in charge of Swansea – revealed he is looking forward to the challenge at Elland Road.
"It feels great to be here. I'm extremely honoured to join Leeds United Football Club – we all know the history of the club and the standing it has in English football," Monk said upon signing his contract with Leeds, according to the club website.
"I feel really honoured to be here and I'm really looking forward to the challenge ahead. The passion of the fans, the history and the ambition of the owner all ties in with what I wanted to do.
"I want to be challenged and really get my teeth into a big project. That was the underlying factor throughout the whole process and that's the reason why I'm here today. This is definitely the right challenge for me and I'm really happy to be here."
Meanwhile, Massimo Cellino, the Leeds chairman, said Monk is the right man to take the club forward next season. "Garry is part of a new generation of coaches in England and has a lot of potential to develop, which is something we were targeting for the new season," he explained. "I believe he's very suited to continuing the growth of our young and improving team. He will bring new strengths and a lot of energy to the squad.
"He was a fighter as a player and now he's the same as a manager - as we saw when he did very well at Swansea City. I feel he can really bring the best out of the team. It is a big challenge but Garry is very determined and he trusts himself with this job – he really wanted to come here. That is something which has impressed me a lot."
The Leeds chairman added: "We have chosen to take on the challenge together and we are focused on achieving our goals in the new season."