Former Washington DC Mayor And Civil Rights Pioneer Marion Barry Dies Aged 78
Civil rights pioneer dies in Washington hospital after a life dogged by drama and controversy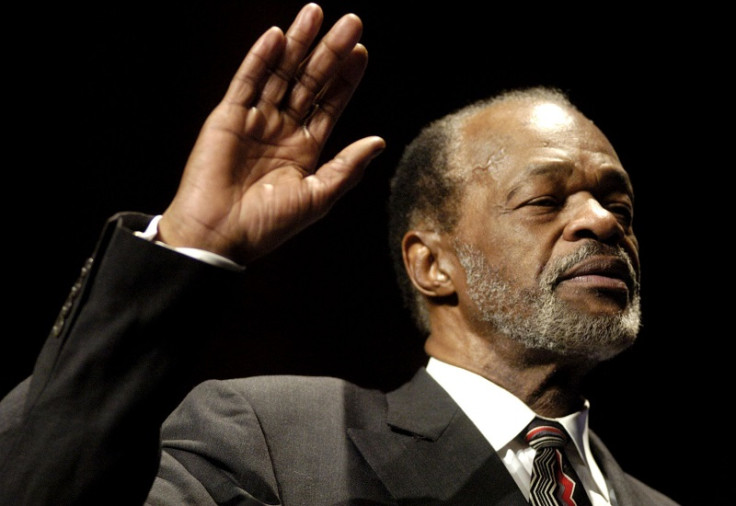 Former Washington DC mayor Marion Barry has died at the age of 78.
The Democrat, who served three terms from 1979 to 1991, died overnight at United Medical Center in Washington.
Barry had admitted himself to Howard University Hospital on Saturday saying he did not feel well.
No cause of death has yet been announced, but Barry had suffered from a series of health problems over the years, including diabetes, prostate cancer and kidney ailments.
Born a sharecropper's son in 1936, Barry was a civil rights pioneer who became an outspoken and polarising mayor of the US capital.
He was actively involved in the 1960s civil rights movement and became the first national chairman of the Student Non-violent Coordinating Committee, which sent young people to the US South to register African-American voters.
As mayor, Barry's programmes helped provide summer jobs for young people, food for the elderly and assistance in buying homes for the working class.
He also placed thousands of African-Americans in middle- and upper-level management positions in the city government which had been reserved for whites in previous generations.
Barry's political career later became overshadowed by a personal life dogged by controversy and scandal.
He was arrested in 1990 after an FBI sting operation in which he was lured to a Washington hotel room by a woman he had previously been romantically involved with. A police surveillance tape captured Barry smoking crack and was made public.
As he was being placed under arrest, he muttered: "Bitch set me up!" The comment, which was captured on FBI videotapes and broadcast on television, would become one of Barry's enduring signature phrases.
He was sentenced to six months in prison after being convicted of drug possession.
Barry remained popular with many poorer African-American voters and served a final term as mayor from 1995 to 1999. He became affectionately known at the "Mayor for Life".
A Washington Post obituary described Barry's personal and professional life as "fraught with high drama and irony", but hailed him as "the most influential and savvy local politician of his generation".
"He came to Washington as a champion of the downtrodden and the dispossessed and rose to the pinnacle of power and prestige," the paper wrote.
"As mayor of the District, Mr Barry became a national symbol of self-governance and home rule for urban blacks."
© Copyright IBTimes 2023. All rights reserved.