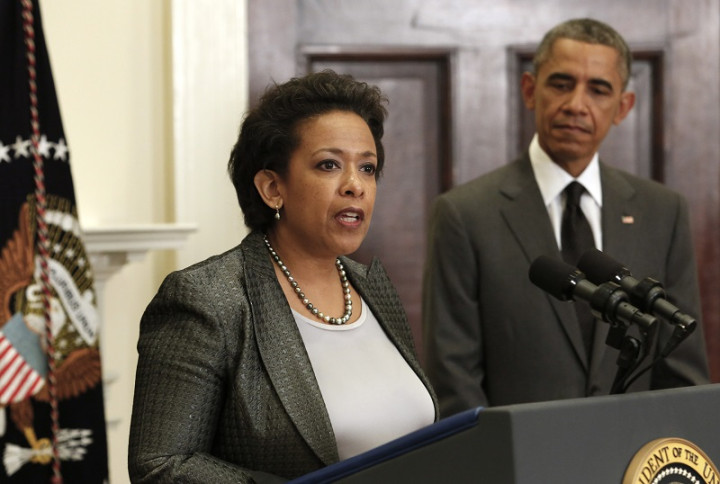 US President Barack Obama is to nominate Loretta Lynch as the next US Attorney-General.
If confirmed by the new senate, Lynch, who is currently the US attorney for the eastern district of New York, will become the first female African-American to hold the post, replacing Eric Holder, who was the first African-American Attorney-General.
The White House said Obama would formally announce the nomination at an event on Saturday.
Lynch, a 55-year-old Harvard graduate from Greensboro, North Carolina, gained prominence prosecuting police brutality, most notably Abner Louima's assault at the hands of the New York Police Department, a case which became a national symbol of police brutality.
She also supervised a high-profile prosecution of a New York police officer who sexually assaulted a Haitian immigrant in 1997.
Obama is expected to emphasise Lynch's experience with banking and terrorism cases in her current role, in which she oversees all federal and civil investigations and cases in Brooklyn, Queens and Staten Island.
The White House said in a statement issued on Friday: "Ms Lynch is a strong, independent prosecutor who has twice led one of the most important US attorney's offices in the country.
"She will succeed Eric Holder, whose tenure has been marked by historic gains in the areas of criminal justice reform and civil rights enforcement."
Lynch's nomination needs the approval of the Senate, which is currently controlled by the Democrats. Following this week's midterm elections, control will pass over to the Republicans in January.
Politically damaging
Both Democrats and Republicans have told the White House that it would be difficult and politically damaging to the nominee to try to push her through while Democrats control the Senate.
Republican senator Ted Cruz, who sits on the Judiciary Committee, has indicated that he is unhappy that Obama has made the nomination now instead of during the new session, when the Republicans will have a majority in both the senate and the house of representatives.
Senator Chuck Grassley of the Iowa, the top Republican on the Judiciary Committee, said he was confident that Lynch would receive a fair but thorough vetting by the committee.
"US attorneys are rarely elevated directly to this position, so I look forward to learning more about her, how she will interact with congress and how she proposes to lead the department," he commented.
"I'm hopeful that her tenure, if confirmed, will restore confidence in the attorney general as a politically independent voice for the American people."
Lynch has recently spent time in Africa as a special counsel to the prosecutor for the International Criminal Tribunal for Rwanda.
In her current position, she has played an important role in major department investigations into Citigroup and HSBC, which led to the banks making billion-dollar payouts.