Former world champion Kimi Raikkonen has emerged as a surprise contender to replace Mark Webber at Red Bull Racing next season.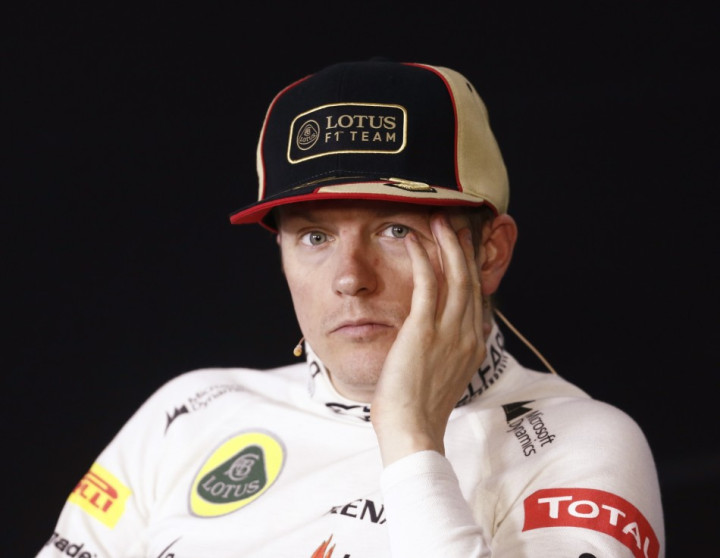 The 2007 Formula 1 world champion with Ferrari is enjoying a superb start to this season's title race, with a win at the opening race of the season, in Australia, and a second place finish last weekend in China. The 33-year-old now has 49 points and trails defending world champion Sebastian Vettel by only three points.
Meanwhile, the Red Bull Racing team has had a disappointing start to the season. Vettel has not been quite as dominant as he has been in the past few years, despite his two pole positions and a race win so far. Nevertheless, the pace of rival teams like Ferrari and Mercedes has not allowed the Milton Keynes outfit to run away with the championship lead; at least not yet.
The real problem for the constructors' champion is the controversial outcome of the Malaysian Grand Prix. Webber was leading Vettel in second, quite comfortably, in the final few laps of the race and team officials then instructed both their drivers to hold their positions to ensure a 1-2 finish.
However, Vettel disregarded the orders and forced his way past Webber, who was less than amused. Although the German has since apologised, he stopped short of promising to respect team orders in the future and, as a result, Webber is widely expected to leave the team when his contract expires at the end of the season.
Raikkonen has been strongly linked with a move to Red Bull for the 2014 season but the Finn has insisted he will concentrate on his season with Lotus-Renault before discussing his future.
"I have no contract for next year - that much is true. But further than that, I don't want to discuss the matter. I want to do well this season and everything else will fall into place," he explained, adding, "There are many things that are undecided and there is still a long way to go this season, so let's see how things unfold."
READ: Formula 1 Bahrain GP 2013: Rosberg on Pole, Where to Watch Race Live, Weather News