McLaren's Martin Whitmarsh Frustrated by Season but Confident for Monaco
McLaren team boss Martin Whitmarsh believes Lewis Hamilton can win the Monaco Grand Prix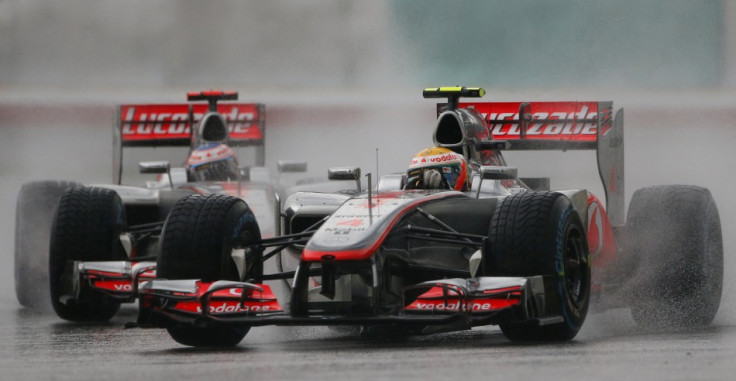 The McLaren Formula 1 team began the year with a lot of hope and expectations, after a 2011 in which the Woking-based team were roundly beaten to both the Drivers' and the Constructors' World Title by Sebastian Vettel and Red Bull.
However, things have not gone according to plan for Martin Whitmarsh and his drivers - Jenson Button and Lewis Hamilton. To begin with, a series of errors from the McLaren pit crew have left Whitmarsh annoyed and frustrated. For example, Hamilton started the Malaysian Grand Prix on pole position but he was delayed during two of his pit stops, which dropped him well down the field. The fact he still managed to finish third suggested he might well have had the pace, even in those conditions, to claim the victory had everything in the pit lane gone according to plan. It was Hamilton again who suffered because of team errors in Bahrain, where wheel nut problems at two separate stops meant the 2008 champion could only manage eight. Finally, at the last race in Spain, Hamilton ran out of fuel during his slowdown lap - after he had qualified on pole - due to an operational error, causing him to be demoted to the back of the grid.
"I'm very frustrated. We've got a reasonable car and two great drivers. Either could win drivers' championship and this team could win the constructors' title. We're in a strong position. We are confident the issues we have had so far have been dealt with and are in the past. I'm mindful that in the present, there are always new things that can come and bite you so we should not be complacent and say we've sorted everything. We've made a range of changes within the team in terms of processes and personnel to deal with some of the issues. Everyone in this company is mindful that a small humour error on their part could draw some difficulty in any of the races that are left this season," Whitmarsh explained in detail, in a BBC report.
More than anything else, the fact that continued errors from the McLaren pit crew are costing Hamilton more than Button has led to speculation the long-time McLaren driver could move at the end of the season, when his contract expires. However, Whitmarsh was quoted as dismissing those rumours, in an earlier IBTimes UK report.
"He (Hamilton) has been unlucky this year. I think that in many ways the last race was disappointing for the team, but I think Lewis can come away from that event - and I think he does - with a very strong feeling of what he has achieved this year. Through no fault of his own he had a very severe penalty levelled against him," Whitmarsh added, in an interview on Formula1.com.
The McLaren team principal also spoke about tyre issues - the general consensus up and down the pit lane is that the Pirelli tyres lack grip. Teams point to the fact that the opening five races of the season have been won by five different drivers and constructors. Mercedes driver Michael Schumacher was quoted in a report by the Telegraph, in the build-up to the Spanish Grand Prix, as saying it was like driving on "raw eggs". Ferrari's technical director, Pat Fry, also joined the debate, suggesting the tyres were overly sensitive to temperature.
Meanwhile, returning to Hamilton and the McLaren team as they prepare for the Monaco Grand Prix, Whitmarsh was quoted in a Daily Mail report as suggesting Hamilton perhaps deserved to win this weekend's race.
"He is in that frame of mind, and he deserves it. No doubt about it. So we have to work hard to make sure he has a good car, that we don't make any mistakes and he is in a position to fulfil his potential at a circuit where he would like to win again," the team boss explained.
© Copyright IBTimes 2023. All rights reserved.