Fox hunting ban: Could the SNP back Labour in opposition to relaxation?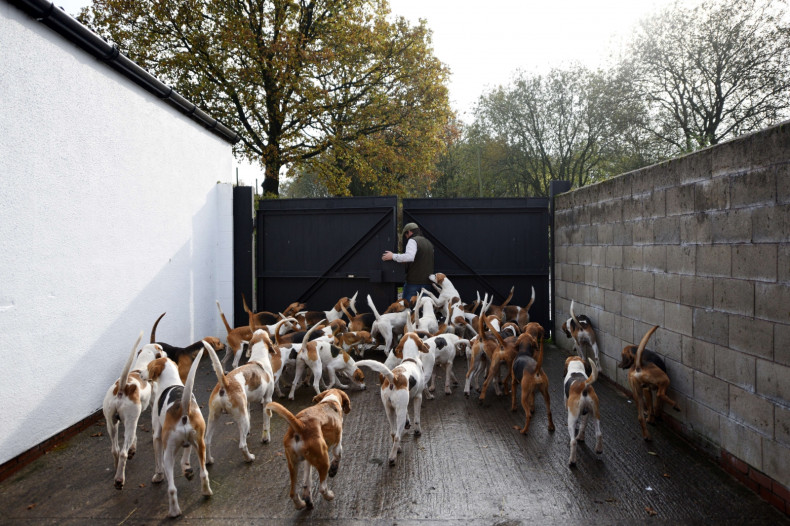 The SNP are currently keeping quiet over David Cameron's proposal to relax the fox hunting ban in England and Wales so that more than two hounds can "flush out" the mammal.
The nationalists tend to not vote on legislation that does not affect Scotland, but Labour have urged the SNP to oppose the prime minister's statutory instrument when it comes before MPs on Wednesday (15 July).
Cameron has given his MPs a free vote on the issue, which means they can oppose his proposal without feeling the wrath of the Tory whips.
The vote is expected to be touch and go as Conservative former sports minister Tracey Crouch leads Tory rebels in opposition to the move.
The 56-strong SNP could be the deciding factor in the mid-week showdown and a party spokesman confirmed to IBTimes UK that the nationalist MPs are having a "regular" weekly meeting tonight (13 July).
But the spokesman said he had "no idea" if the fox hunting vote will come up when the parliamentarians meet.
Ian Murray, the shadow Scottish secretary who urged Nicola Sturgeon's party to oppose Cameron's proposal, is also in the dark over the SNP's stance.
A source close to the Edinburgh South MP told IBTimes UK that Murray has not yet received a reply from the nationalists.
The issue of fox hunting north of the border was devolved to the Scottish Parliament and Holyrood banned the blood sport as part of the 2002 Protection of Wild Mammals Act.
The legislation, which pre-dates Westminster's 2004 Hunting Act, does not limit the number of hounds which can be used to "flush out" a fox. But MSPs are now expected to investigate the law north of the border, according to The Scotsman.
The paper reported that a probe will look into the effectiveness of the ban and give its findings to Sir Stephen House, the chief constable of Police Scotland.