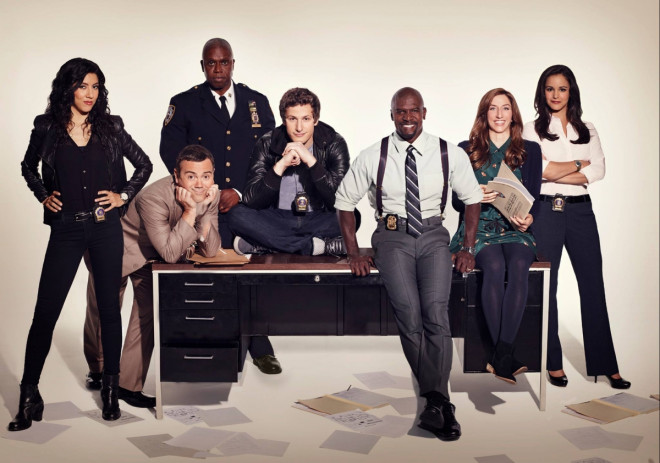 Fox has renewed its sitcoms Brooklyn Nine-Nine, New Girl and The Mindy Project for the 2014-15 season, bringing cheer to comedy fans on Tuesday nights.
It has also renewed psycho-thriller The Following for the next season.
The renewal of Brooklyn Nine-Nine for the second season came as no surprise as the show won Golden Globe award for Outstanding Comedy Series with Andy Samberg winning the trophy for Outstanding Lead Actor.
New Girl will be back for its fourth season while The Mindy Project and Kevin Bacon's serial killer thriller The Following will return for their third season.
"These shows are some of the best and acclaimed series on television, with influential, culture-driven stars, and some of the best, most creative talent behind the camera," a Fox statement said.
"All four are core assets within our 2014-15 portfolio of content, and we're really happy to bring them back to our FOX fans for another season," they added.
Earlier Fox had announced the return of Bones for a tenth season while Sleepy Hollow and Glee will be returning for their sixth and final season.
The popular TV channel also axed the fourth season of the reality singing competition The X Factor as Simon Cowell will go back to judge the show's UK version.
After the new lease of life Fox is expecting the sitcoms to fare well in TV ratings as they remained average in their last seasons.