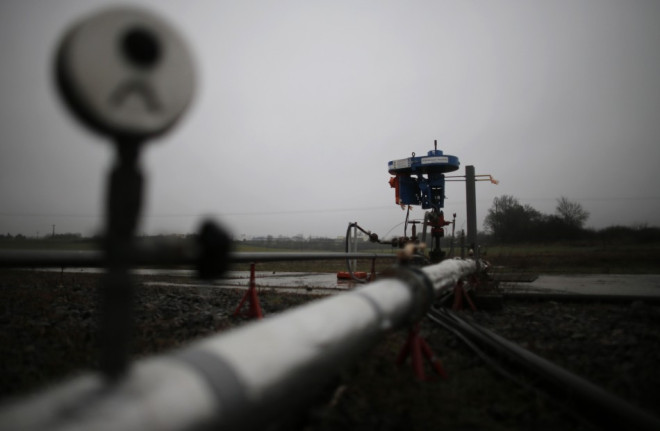 A European fracking boom would remove the region's dependence on Russian energy supplies, which are playing a major part in the ongoing Ukraine crisis, and which could fuel a renewed cold war with parts of the west.
The Washington Post trumpeted "Europe's newest weapon in the battle of wills with Russian President Vladimir Putin".
"The push for a European boom in fracking — shorthand for hydraulic fracturing — has been underway for years, but it has taken on new urgency in recent weeks as fears grow of a revival of the Cold War," said the newspaper.
Europe currently depends on Russia for one third of its natural gas needs, giving Putin an edge over the continent when it comes to economic sanctions. European leaders understand there is a need to develop their own energy sources as fast as possible.
British Prime Minister David Cameron has been insisting on tapping oil and natural gas in the bedrock ever since Russia seized Crimea last month. Cameron called achieving energy independence from Russia "a tier-one political issue".
Fracking Boom
Fracking involves drilling holes deep into the ground and then using high-pressure liquid to fracture shale rocks to release gas trapped inside.
Rising global prices for fuel and depleting reserves are forcing many countries to resort to fracking. Shale gas has already transformed the US energy market by lowering gas and coal prices.
Europe has estimated shale gas reserves of about 470 trillion cubic feet, compared to 567 trillion cubic feet in the US, according to the US Energy Information Administration.
However, the new method of tapping natural gas is facing stiff opposition from global environmentalists, who say that the activities would negatively impact the surrounding area of the fracking sites.